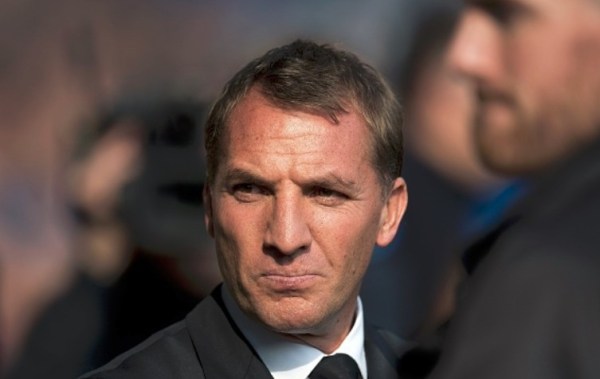 By SBI SOCCER
After a rough 2014-15 season and a below-average start to the current English Premier League campaign, Liverpool officially parted ways with Brendan Rodgers.
The Reds have only won four out of their 11 games in all competitions during the 2015-16 campaign, and the club decided a little more than three years with the team was enough for the Northern Irishman. After 12 points in eight games, Liverpool sits in 10th on the EPL table.
"We would like to place on record our sincere thanks to Brendan Rodgers for the significant contribution he has made to the club and express our gratitude for his hard work and commitment," principal owner John Henry, chairman Tom Werner and president Mike Gordon said in a joint statement. "All of us have experienced some wonderful moments with Brendan as manager and we are confident he will enjoy a long career in the game.
"Although this has been a difficult decision, we believe it provides us with the best opportunity for success on the pitch. Ambition and winning are at the heart of what we want to bring to Liverpool and we believe this change gives us the best opportunity to deliver it."
Former Borussia Dortmund head coach Jurgen Klopp has been tabbed as the most likely candidate to succeed Rogers. However, the former Real Madrid boss' name, Carlo Ancelotti, has also been thrown into the hat.
Here are some more news and notes:
DICK ADVOCAAT STEPS DOWN AS SUNDERLAND BOSS
Sunderland is now in the search for its sixth manager in four seasons after Dick Advocaat announced he was stepping down as head coach.
Just four months after he was announced to lead the Black Cats on a one-year deal, Advocaat departed the club Sunday. Sunderland are currently 19th out of 20 teams in the EPL table, only amassing three points with no wins in the team's first eight games.
"I want to thank everyone who has stood behind me," Advocaat said in a release to the club. "This is a very special football club, with so many great people, but I feel it is the right time to do this – not for me, but for the club. I have made the decision to go after only eight games as I felt it was important to give everyone time turn things around – like we did last year. I am thankful to the chairman for understanding my feelings and I remain on good terms with everyone at the club."
MESSI ON PATH TO RECOVER BEFORE BARCELONA'S DATE WITH MADRID
The road to recovery is not always easy or simple, but Lionel Messi and Barcelona received some good news Monday.
The 28-year-old Argentine star has made significant strides in his recovery, according to Goal.com, as Barcelona remains hopeful that he can return to the fold for the club's first Clasico of the season on Nov. 22.
Messi has reportedly spent the last week on crutches after he suffered ligament damage in the teams win against Las Palmas on Sept. 26, but Messi moved on to the next stage of rehabilitation Monday. He'll now work with club physiotherapist Roger Girones for two weeks before returning to training with the team.
QUICK KICKS:
Arsenal is apparently set to offer Alexis Sanchez a five-year, $197,600-a-week (£130,000-a-week) contract extension. (REPORT)
FIFA sanctioned the Malaysian Football Association after a World Cup qualifying match between Malaysia and Saudi Arabia was abandoned on Sept. 8 due to crowd disturbances. (REPORT)
Head coach Jose Mourinho met with the Chelsea club board after the team's latest defeat against Southampton. (REPORT)
Juventus hopes Chelsea agrees to a $22.5 million (€20 million) deal for the outright move of Juan Cuadrado (REPORT)