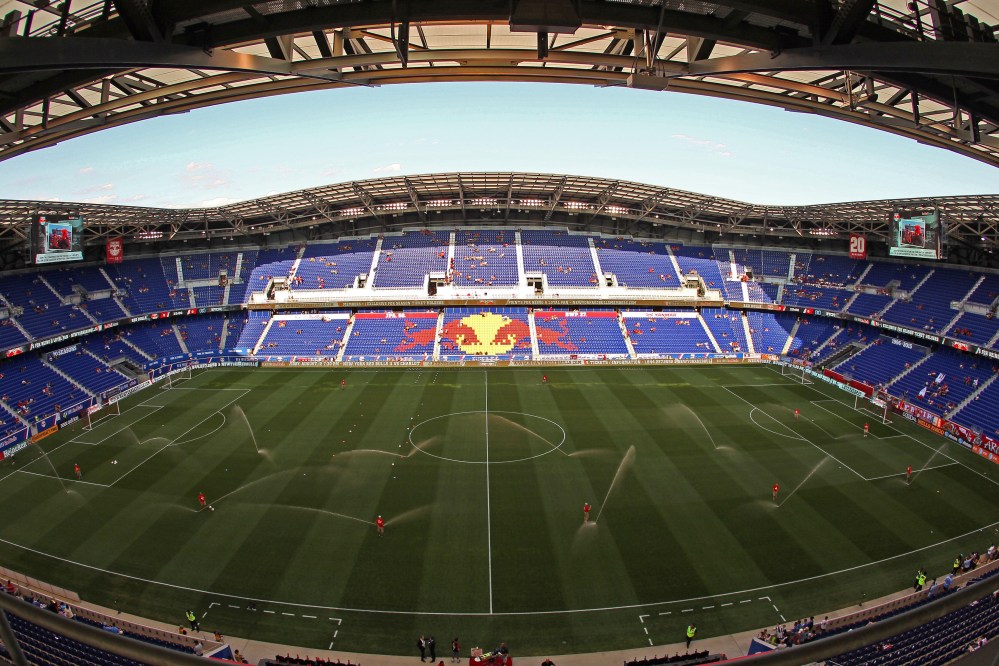 There is a contingent of New York Red Bulls fans that would love to see the club change its name.
Well, those fans might just have to settle for a new stadium name instead.
The Red Bulls have begun looking into the possibility of landing a naming-rights deal for their home, Red Bull Arena, according to a report from SportsBusinessDaily.com. The club reportedly wants an agreement that runs over the course of a decade, and is worth seven figures per year.
New York has considered contracting agencies to aid in the pursuit of such a deal for the soccer-specific venue, but has yet to come to terms with anyone. The Red Bulls may still go that route, but could also lean on parent company Red Bull to try and find an interested party.
Located in Harrison, New Jersey, the 25,000-seat Red Bull Arena has never sold its naming rights. The stadium opened up to much fanfare in 2010, and continuously receives glowing reviews from clubs and supporters alike.
What do you think about the Red Bulls reportedly wanting to sell the naming rights for Red Bull Arena? Think they can get the type of deal they are after? Any fun names come to mind right off the bat?
Share your thoughts below.