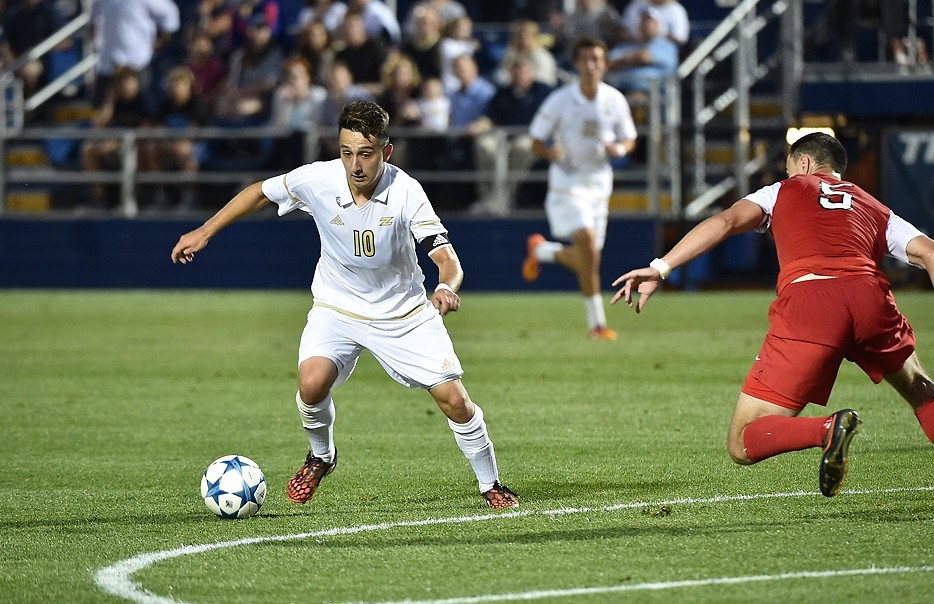 The nation's best had no issues during the midweek, while Akron continued to rack up wins, this time against another ranked foe.
While many games in the southeast were cancelled or postponed due to weather, the 2015 season marched on, and Akron pulled off the biggest win during the week. The SBI No. 13 Zips hosted and defeated No. 19 Penn State, 1-0, Tuesday.
A familiar threat in Adam Najem was at it again, scoring from the penalty spot in the 77th minute to give the Zips their sixth win while also handing the Nittany Lions their second loss in as many games. A move outside of the SBI Top 25 is likely on the cards for Penn State, while a move inside the Top 10 may be a little more difficult.
That's because the country's best had no issues this week, with No. 1 Creighton improving to 9-0-0 by pummeling Missouri State, 4-0, and No. 6 Clemson also winning by the same scoreline against Gardner-Webb. No. 8 Notre Dame and No. 10 Denver, which is now starting to show it can compete with the nation's best, also posted victories.
Here is a rundown of the results from college soccer's top teams during the week:
MONDAY
Valparaiso 1, (21) Omaha 0. (RECAP)
TUESDAY
(1) Creighton 4, Missouri State 0. (RECAP)
Gardner-Webb 0, (6) Clemson 4. (RECAP)
(8) Notre Dame 4, Marquette 2. (RECAP)
(10) Denver 1, South Florida 0. (RECAP)
Rhode Island 1, Boston College 1. (RECAP)
Colgate 0, Syracuse 2. (RECAP)
UCF 1, Florida International 2. (RECAP)
Princeton 1, American 1. (RECAP)
WEDNESDAY
(11) New Mexico 3, San Francisco 0. (RECAP)
Delaware 0, (12) Temple 0. (RECAP)
(13) Akron 1, (19) Penn State 0. (RECAP)
Drexel 1, (15) Hofstra 5. (RECAP)
(20) Saint Louis 2, Indiana 3. (RECAP)
William & Mary 4, (22) Elon 1. (RECAP)
THURSDAY
UC Irvine 1, UC Santa Barbara 3. (RECAP)