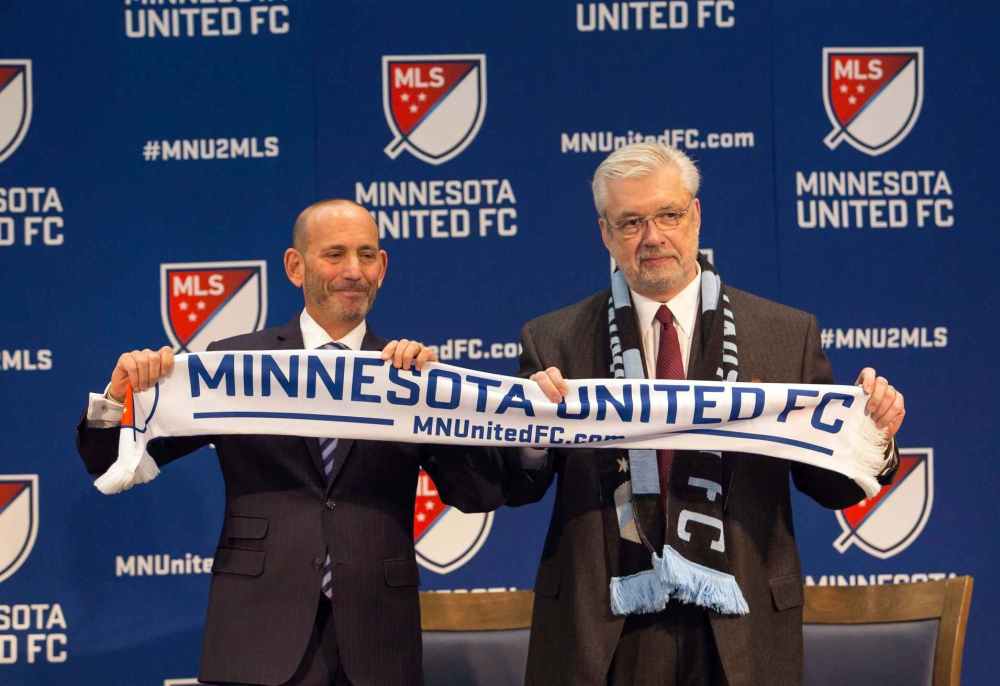 Minnesota United is one step closer to playing in MLS after officially securing a location for its new stadium on Friday.
Club owner Dr. Bill McGuire and St Paul mayor Chris Coleman jointly announced the commitment to build Minnesota United a soccer-specific stadium at the Snelling-Midway site. The current plan is to construct a venue with a capacity of 20,000, and the team will privately finance the cost of the $120 million complex.
"Today we are one step closer toward the debut of Major League Soccer in Minnesota," MLS Commissioner Don Garber said. "We believe the Midway location will be a tremendous home for Minnesota's new MLS club based on the site's central location, close proximity to a diverse millennial population, and easy access to multiple modes of public transportation."
The stadium is expected to be publicly owned when it is completed, and Minnesota United is on a path to kick off MLS action in its new St. Paul home come 2018. The St Paul City Council and Ramsey County also passed resolutions that would see the Snelling-Midway site remain tax exempt, but that is currently pending approval from the state legislature.
"By all measures important to soccer fans throughout the Twin Cities metro and the state, as well as the needs of the team and Major League Soccer, this is a great location for an iconic soccer facility that will house the MLS franchise in Minnesota," said McGuire. "Located between two great downtowns, situated along multiple transit options and the interstate, and in the heart of a dynamic community, this site provides us the opportunity to work in partnership with the city of St Paul and the local community to establish top-tier professional soccer that will be readily accessible to everyone."
What do you think of this development? Think the St. Paul location is good for an MLS team in Minnesota? Will all of the league's expansion efforts now turn towards securing a deal in Miami?
Share your thoughts below.