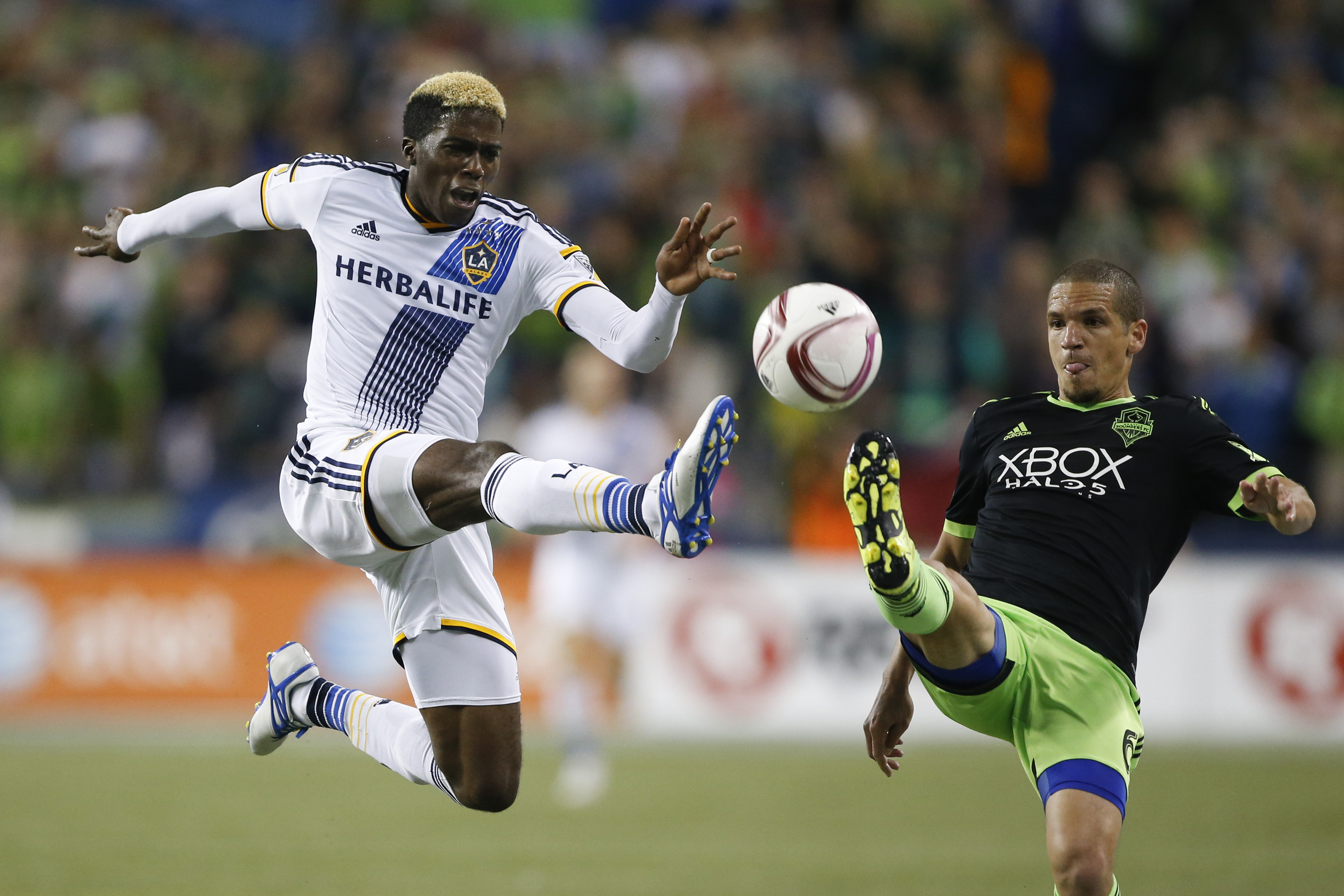 In recent seasons, the Seattle Sounders and LA Galaxy have developed quite the rivalry. A rivalry that, to this point, has been fairly one sided.
The Sounders and Galaxy are set to collide yet again Wednesday at CenturyLink Field (10 pm ET, UniMas), marking the fourth postseason match-up in five seasons between the two sides. In both 2012 and 2014, the two most recent clashes, the LA Galaxy not only emerged victorious, but went on to claim the MLS Cup.
To Galaxy head coach Bruce Arena, those records mean little, as the current Galaxy lineup is different than the many Landon Donovan-led sides of the past. On Wednesday, it won't be about which team has been more historically successful or claimed more MLS Cups. Rather, it will be about who can be the best on that day in pursuit of the league's ultimate crown.
"(The past) has nothing to do with Wednesday," Arena told reporters. "It has nothing to do with it. I don't know how you think about rivalries or the three playoff series and think that's going to mean anything on Wednesday. It has nothing to do with it.
"Who cares? It's over with," Arena added. "It has nothing to do with the game on Wednesday. Why would we be thinking about it? We have a game Wednesday with two good teams and we have to play better than them."
Sounders head coach Sigi Schmid maintains a similar mentality, even if he is quick to reference the sting of the past few seasons.
Last year, the Sounders were sent packing within the friendly confines of CenturyLink Field. Following a 1-0 defeat in the opening leg, a 2-1 result at home saw the Sounders sent packing due to the away goals rule, an all too cruel way to end a season that many believed could end with a Seattle championship.
"We've done well at home," Schmid said. "Obviously last year we won at home against them, but got knocked out because of the away goals rule. We're confident in terms of our ability at home.
"It's just a matter of us playing well and us going out there and putting in the effort that we put in in the first 30 minutes of the game and letting the chips fall where they may."
This year's Sounders will be stronger. At least, Seattle is hoping so. After missing the past two postseasons, Ozzie Alonso is expected to feature, helping to anchor a midfield that sorely missed him last time out. Clint Dempsey and Obafemi Martins are also healthy and rearing to go for a Sounders' attack that is as formidable as any in the league.
Standing in their way is perhaps the only team in MLS that can match that firepower player for player. Gone are the days of Donovan and David Beckham, but in their places are worthy replacements in Giovanni Dos Santos and Steven Gerrard. Throw in the addition of Sebastian Lletget and an increasingly maturing Gyasi Zardes, and the Galaxy attack will surely be one that will test the Sounders' backline.
"They brought in players, just like us," Schmid said. "Bringing in players, it takes time for them to get to know each other. Gerrard comes in midseason, Dos Santos comes in midseason. They obviously have a talented group and a good group.
"I think things are pretty equal. There's no David and Goliath. We were forced into cap decisions, they were forced into cap decisions with (Marcelo) Sarvas. Obviously, if they had Donovan they wouldn't have Dos Santos, so I think it's guys just coming in midseason and the team starting to know each other and understand each other."
To this point, that process hasn't been easy for the Galaxy.
While the Sounders enter on an eight-game unbeaten run, the Galaxy have been mired in a skid that has yielded just one win from eight matches.
Arena, for one, is unconcerned. The Galaxy's most recent performance, a 2-1 loss to Sporting Kansas City, was one that Arena saw as a positive. As for the lingering effects of the recent rough patch, Arena thinks it's largely irrelevant for a group that knows exactly how to handle such a streak.
"They're adults with better than average intelligence," Arena said of his group. "It's something that maybe is not always possessed by people around us. We move forward. We have a game and we'll be ready to play.
"The way we want to play is that when we have the ball be dangerous. We're not diagraming things on a map. We're telling them to play. The way they played (on Sunday), we were really close to being real good."
The Galaxy will have to be "real good" on Wednesday to beat the Sounders in yet another elimination game. Arena for one, put it bluntly: "the winner keeps playing and the loser goes home".
Schmid, meanwhile, enters with confidence, no matter what recent form or history books might say.
"We're in a cup competition. It is a one-off game. It is a do-or-die game," said Schmid. "Anything can happen. You can throw the other games out the window."