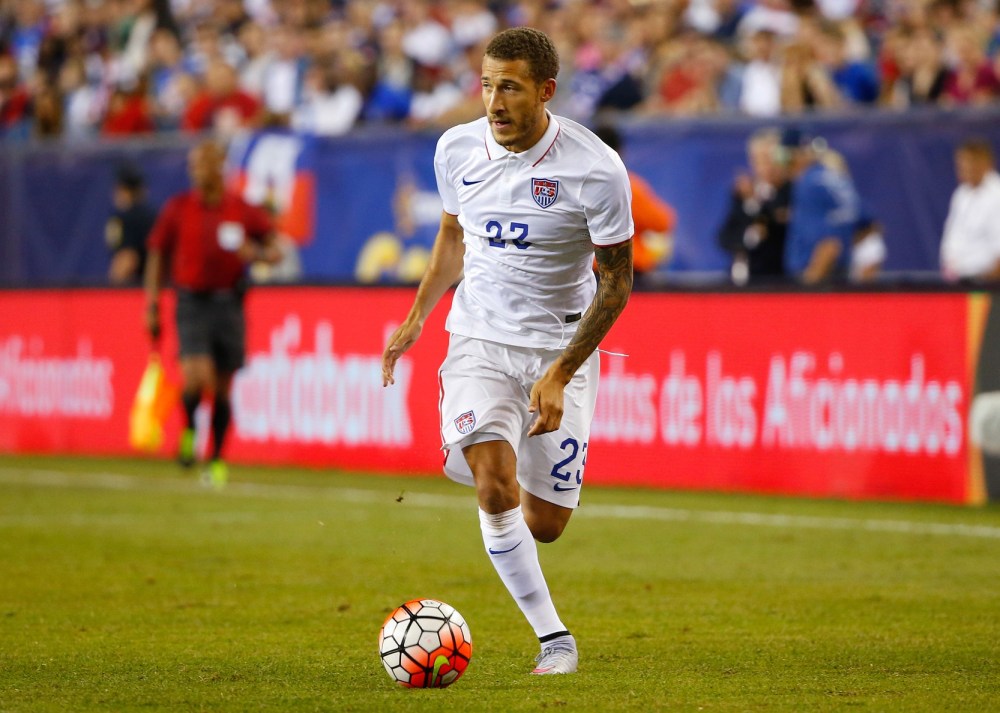 The plot thickens.
After being sent home from U.S. Men's National Team duty on Monday, Fabian Johnson has undergone treatment for a thigh injury upon his return to Borussia Monchengladbach, the club announced Tuesday.
The club went on to say that Johnson did not take part in today's training session and it remains unclear of he will take part in this weekend's clash with Eintracht Frankfurt.
Johnson was dismissed from the USMNT on Monday by head coach Jurgen Klinsmann, who said that the veteran needs to rethink his view of the national team. Klinsmann's frustrations with the fullback stem from Johnson essentially removing himself in extra time of Saturday's CONCACAF Cup defeat to Mexico despite having no apparent injury.
Prior to joining up with the USMNT, Johnson was sidelined by a calf problem and only returned to action on Sept. 23. Johnson played 111 minutes on Saturday before coming off.
The U.S. is back in action Tuesday night for a friendly against Costa Rica.
What do you think of the latest Johnson news? Confused as to what is going on? What do you expect to happen in the coming weeks? Still wishing to hear from Johnson himself?
Share your thoughts below.