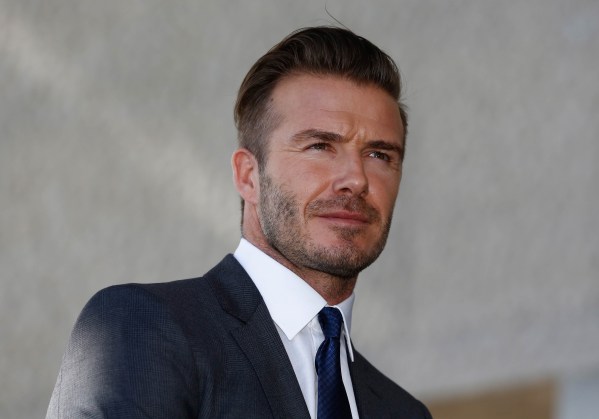 Photo by Robert Mayer/USA Today Sports
By SBI SOCCER
After nearly two years of stopping and starting, David Beckham is getting closer and closer to making his Miami MLS project a reality.
Beckham told the Daily Star that he is aiming for a 2018 debut for the planned expansion team, while the former midfielder also expects a stadium announcement within the coming weeks.
In early September, Beckham had stated that his group was "getting closer" to locking down a stadium deal. In July, city of Miami commissioners voted in favor of allowing discussions between local officials and Beckham's ownership group with regards to a stadium a site near Marlins Park.
"Our aim is 2018, but trying to build a team is something I've dreamed of since being a kid," Beckham told the Star. "As a 12-year-old, sat around with your mates, you can only dream of owning a club and thinking of who you want to play for your team, the colors you are going to play in and what you are going to call it.
"There have been a few speed bumps along the way but I believe we are closer now than we've ever been. So hopefully in the next six weeks we'll be able to announce the site of the stadium, the stadium plans and then we'll move on – it's really exciting."In addition to stadium news, Beckham says that more characteristics of his team are beginning to come together.
Chief among them is the team's name, which has yet to be chosen although discussions have begun regarding possible options.
"We haven't decided on a name yet," Beckham said. "We've got a couple of names we like, but we are probably going to get the public involved in Miami, because we want it to be their team. The Miami sports fans are very passionate, especially when they've got a successful team, so I think we'll involve them in some way.
"I actually heard Miami Vice the other day — it's not going to be that. Miami Reds? I also heard Miami United the other day but we'll see."
What do you think of the latest Beckham news? What news do you expect from the Miami group in the coming months?
Share your thoughts below.