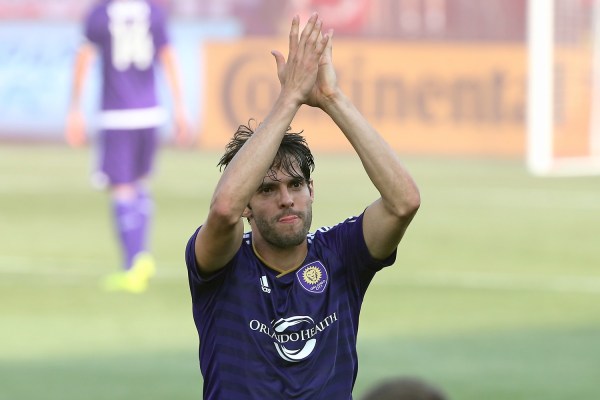 Photo by Tom Szczerbowski/USA TODAY Sports
By SBI SOCCER
Despite not being named to the original roster, Kaka is set to join Brazil for the team's upcoming World Cup qualifiers.
Brazil announced Monday that Kaka has been called in to replace the injured Phillipe Coutinho for the upcoming World Cup qualifiers. Brazil is set to take on Chile on Thursday in Santiago before facing Venezuela at home on Oct. 13.
The call-up will not see Kaka miss any games for Orlando City, although the midfielder is suspended for the team's Oct. 16 clash with New York City FC due to yellow card accumulation.
Kaka last featured for Brazil in the team's Sept. 5 clash with Costa Rica, a 1-0 Selecao win at MetLife Stadium.
What do you think of Kaka's call-up? What do you expect from Brazil in World Cup qualifying?
Share your thoughts below.