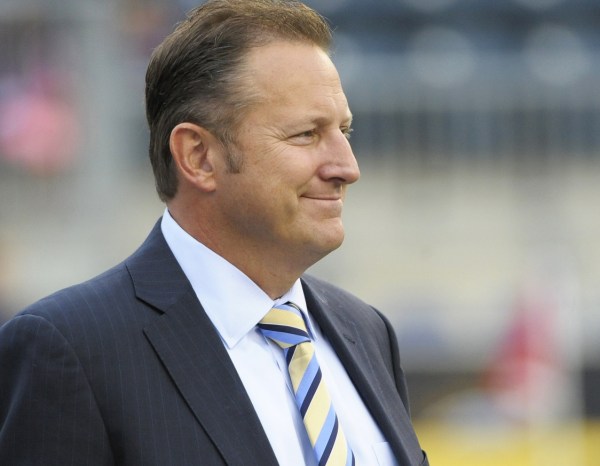 Photo by Eric Hartline/USA TODAY Sports
By SBI SOCCER
Still feeling the sting of Wednesday's U.S. Open Cup loss, the Philadelphia Union look set to make a major change.
CBS Philadelphia reported Thursday that the Union CEO and Operating Partner Nick Sakiewicz will be dismissed from his duties on Friday morning. Majority owner Jay Sugarman is reportedly set to be in town Friday morning and has called for a staff meaning.
Sakiewicz currently owns a minority share in the team and would reportedly need to be bought out by Sugarman. The 54-year-old executive has been with the club since its inception in 2008.
The news comes on the heels of Wednesday's U.S> Open Cup final loss to Sporting KC, who claimed victory, 7-6, in a penalty kick shootout. The defeat marked the second straight home U.S. Open Cup final loss for the club.
As things stand, the Union sit ninth in the Eastern Conference with 34 points through 31 games.
What do you think of the news? What do you expect from the Union going forward?
Share your thoughts below.