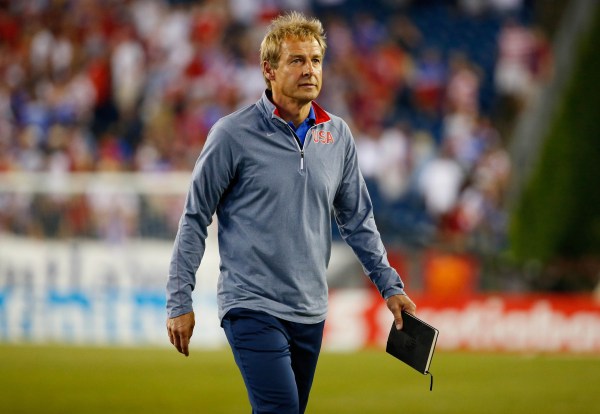 The worst week in American soccer history came and went, and while it became difficult for U.S. national team fans to have reason for optimism, some dramatic results in Major League Soccer helped provide some consolation for a few fans.
Episode 236 of The SBI Show looks back at the U.S. loss to Costa Rica, and the U.S. Under-17's World Cup-opening loss to Nigeria. We also touch on the Fabian Johnson drama, including his return to action for Borussia Moenchengladbach.
Co-host Garrett Cleverly and I also break down MLS Week 33, including Portland's emphatic victory against the LA Galaxy, Montreal's impressive win in New England, and more.
Give Episode 236 of The SBI Show a listen here:
[protected-iframe id="a2a93bd66e831485a7817d26a01b841d-93315145-36554976″ info="https://api.soundcloud.com/tracks/229224626″ ]
What did you think of the show? Which MLS team impressed you the most in Week 33? Are you in panic mode when it comes to the USMNT, or are you writing off the recent run of poor results to a bad rut?
Share your thoughts below.