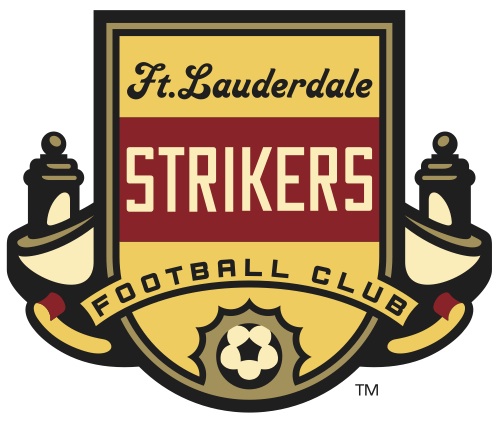 By SBI SOCCER
The Fort Lauderdale Strikers will get a chance to represent the United States on an international soccer stage.
The team will take part in the 2016 Florida Cup — set for January — against eight other teams from four other countries, according to a statement made by general manager Caio Zanardi on Wednesday.
The other participating clubs include Germany's Bayer Leverkusen and Schalke, Brazil's Atlético Mineiro, Corinthians, Fluminense and Internacional, Ukraine's Shakhtar Donetsk and Colombia's Independiente Santa Fe.
The Strikers will open play on Jan. 10 at the ESPN Wide World of Sports Complex in Orlando against Schalke 04 before taking on Independiente Santa Fe a week after at the Florida Atlantic University's FAU Stadium in Boca Raton.
"We are excited to play against the world's best teams," Zanardi said. "Our participation forces a positive change in that we will be competing nearly year-round.  Not only will the games be exciting and challenging tests, they will pay off for the rest of the year in that it will make us stronger for league play."
The Florida Cup will be in its second year and expected to be broadcast to more than 125 nations via television. It will serve as preseason preparation for the Strikers and the Colombian and Brazilian sides while Shakhtar Donetsk and the Bundesliga clubs will be on their respective midseason breaks.
What do you think of the tournament? Excited about the field? Which team would you most like to see?
Share your thoughts below.