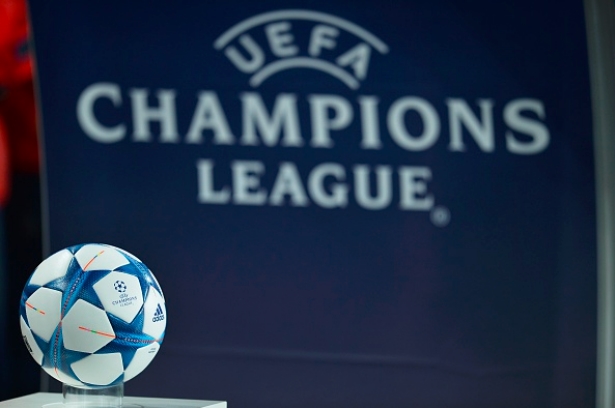 While Matchday three of UEFA Champions League action may have ended Wednesday, Europe's soccer union and governing body of soccer remained busy after the day's final whistle.
UEFA charged both Manchester City and Dynamo Kiev for separate incidents during this week in UCL. The English club is facing a charge after fans booed during the Champions League anthem prior to the game against Sevilla. The Ukrainian club, meanwhile, is facing a charge of racist abuse after its 0-0 tie with Chelsea at Olympic Stadium.
Anti-discrimination group Fare brought the incident of four men being attacked by Dynamo Kiev fans to UEFA's attention, and the disciplinary committee will judge the reported racist abuse next Tuesday.
UEFA will look into Manchester City's case on Nov. 19.
Here are some more news items to get your Thursday going:
DUTCH LEGEND JOHAN CRUYFF DIAGNOSED WITH CANCER
Former Barcelona star Johan Cruyff and the soccer community at large received some bad news Thursday.
According to Goal.com, a Barcelona official confirmed that Cruyff had been diagnosed with lung cancer at the age of 68.
Cruyff made a name for himself with Ajax and Barcelona, winning eight Eredivisie titles and four La Liga titles.
"Over the last couple of weeks Johan Cruyff has had medical examinations at a hospital in Barcelona. Lung cancer has been established. The investigations are still ongoing,"  a statement by Cruyff's management company read.
"On behalf of the privacy of Johan and his family and the fact that the investigations have not been completed, further announcement at this time can't be given. We hope you'll respect the privacy of Johan and his family. When investigations are completed, we'll announce the details."
ARSENE WENGER BLAMES WALES FOR AARON RAMSEY INJURY
Many involved with Real Madrid, including head coach Rafa Benitez, have been critical of Wales playing its star players so much. Now, Arsenal head coach Arsene Wenger is voicing his displeasure with the nation as well.
Madrid's Gareth Bale has been suffering from a thigh injury for almost a month now, and while he hasn't been able to start for the Spanish club in that time, Wales decided to use him in both of the team's recent UEFA Euro 2016 qualification games — against Bosnia-Herzegovina and Andorra. The same is true of Arsenal's Aaron Ramsey, and Wenger is pointing at Wales to take the fault because his player will have to sit out approximately one month.
"He had a scan today but he's out. I believe he will be out until after the next international break," Wenger told the club's website. "With the (last) international break, the fact that he played against Andorra certainly cost Bale and him as well."
QUICK KICKS:
Chelsea midfielder Nemanja Matic denies that there's a rift between he and head coach Jose Mourinho. (REPORT)
Franck Ribery left Bayern Munich training after just 17 minutes due to pain in his ankle. (REPORT)
Manuel Pellegrini called Kevin De Bruyne "the perfect player" after Manchester City's 2-1 win against Sevilla Wednesday. (REPORT)