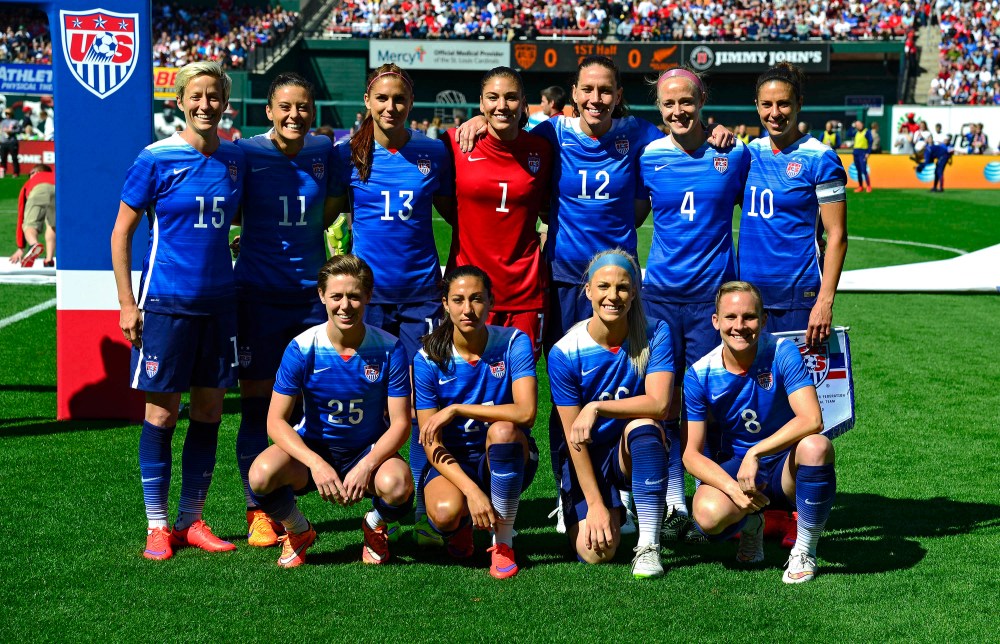 The U.S. Women's National Team's Victory Tour schedule is now complete.
U.S. Soccer announced on Wednesday that the Americans will host China for the second time in a matter of days on Dec. 13. The game will be played at University of Phoenix Stadium in Glendale, Arizona, and is the penultimate encounter in a series of friendlies for the World Cup champions. It is also a rematch of the World Cup quarterfinals match played this past June, which the U.S. won, 1-0.
The Americans, who will wrap up their victory tour vs. China on Dec. 16 in Louisiana, also have a pair of games vs. Trinidad & Tobago scheduled for earlier in the month. They take on the fellow CONCACAF nation at Aloha Stadium in Honolulu, Hawaii, on Dec. 6, and again four days later at the Alamodome in San Antonio, Texas.
What do you think of the USWNT's second scheduled friendly vs. China? Wishing the Americans were playing someone else? Happy overall with the Victory Tour opponents?
Share your thoughts below.