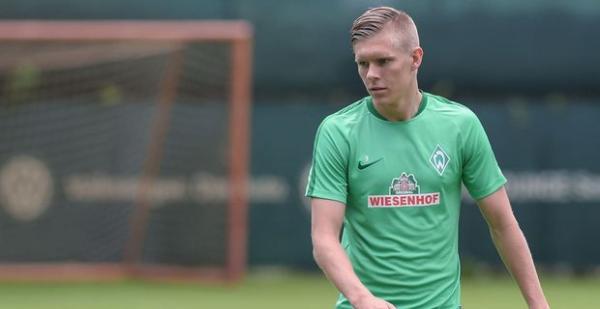 Aron Johannsson looks set for a longer spell on the sidelines than originally believed.
Werder Bremen CEO Thomas Eichin revealed Friday that the U.S. Men's National Team forward is unlikely to return to action in 2015 after undergoing hip surgery on Wednesday. The club previously stated that Johannsson would be out for "the coming weeks."
In addition, Eichin suggested that Werder was aware of potential nerve irritation problems when the club signed Johannsson on a $5 million deal from AZ Alkmaar earlier this summer.
"It might work out that he'll play again in 2015," Eichin told German outlet Bild. "In the worst case, he will only return for the second half of the season."
"The medical showed that he could join us. But the work load had a negative effect," Eichin added. "We then decided that he needed surgery. Aron was on a good run. And we could really use his speed and his cleverness right now."
If Johannsson is set to miss the reminder of 2015, he would not return to club action until Jan. 22 against Schalke following the conclusion of the Bundesliga's winter break.
Johannsson underwent successful hip surgery in Berlin on Wednesday and is expected to remain in Berlin before beginning a rehab stint with Bremen in the near future.
The injury will all but certainly keep Johannsson out of World Cup qualifying this year, which is set to begin for the USMNT on Nov. 13.
What do you think of the Johannsson news? Any concerns going forward? How should Bremen handle the injury?
Share your thoughts below.