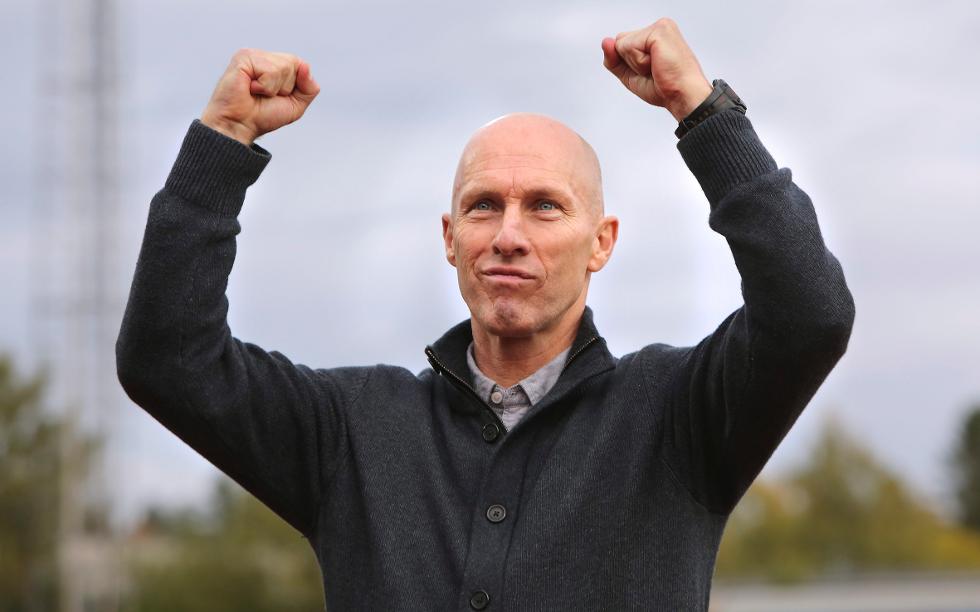 For weeks, Bob Bradley has been rumored to be leaving Stabaek and joining Le Havre.
On Tuesday, the French club made it all official.
Ligue 2 side Le Havre has announced that Bradley has signed on as its head coach, effective as of Nov. 11. Bradley, 57, joins Le Havre on a two-year deal after finding success during his two seasons with Stabaek in Norway. He led the club to a third-place finish during the 2015 campaign, winning it a spot in the 2016-17 UEFA Europa League.
Bradley will now be tasked with trying to help Le Havre gain promotion to Ligue 1. The club is currently in fourth place in France's second division with 23 points, only four points shy of league leaders Metz. The top two finishers in Ligue 2 move up to the top flight.
Pierre Barrieu, the former U.S. Men's National Team's fitness coach who served under Bradley, also joins the Le Havre staff.
Bradley, who has also coached the Egyptian national team in recent years, will take charge of his first match vs. Saint-Omer this Saturday in the seventh round of the Coupe de France. He will then set his sights on league play, as Le Havre hosts Brest on Nov. 23.
What do you think of Bradley becoming Le Havre's head coach? Will he lead the club to a promotion to Ligue 1? What will be his biggest challenge in France? Is this his most difficult task to date?
Share your thoughts below.