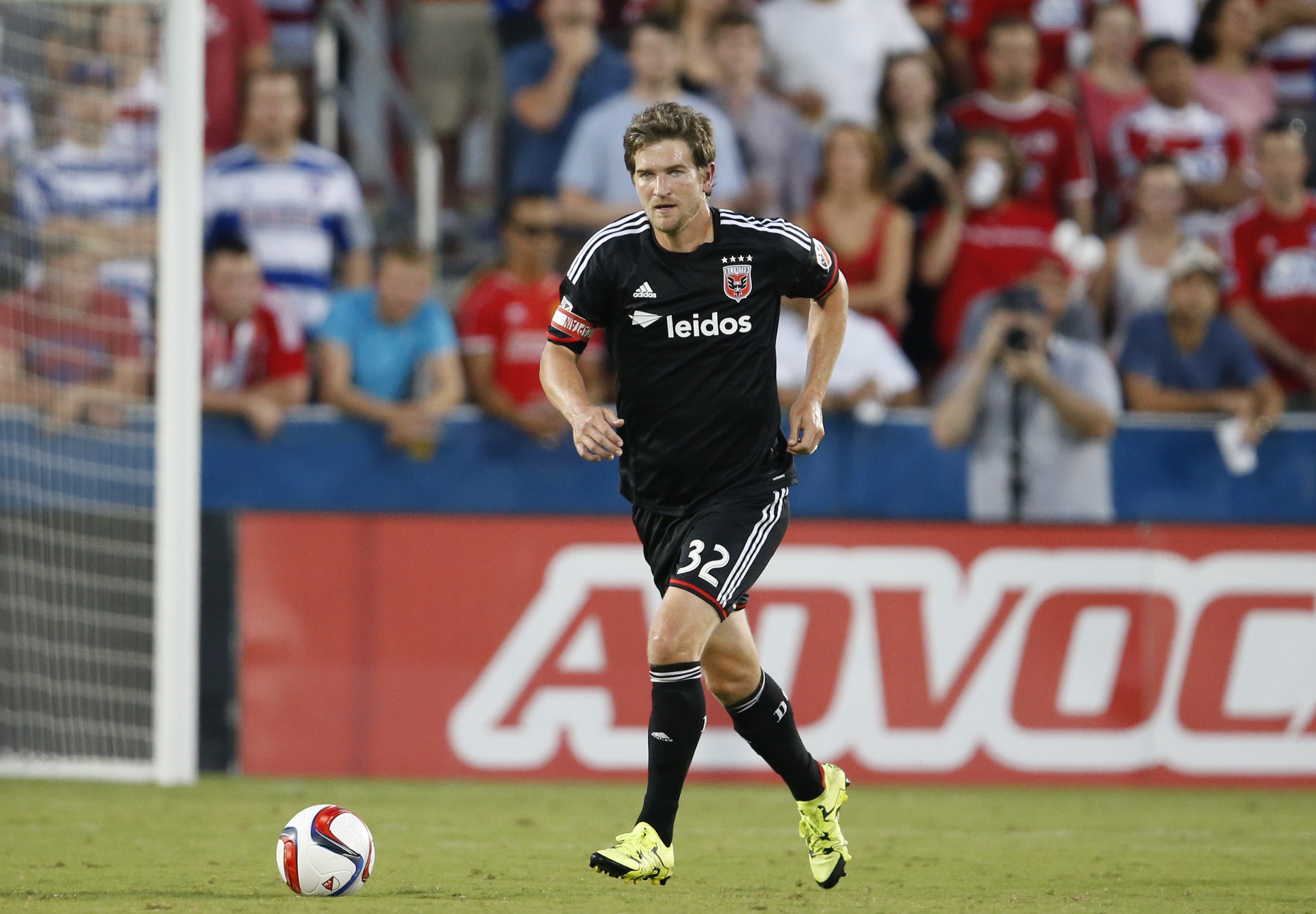 Despite no one from D.C. United seeing a red card during the 90 minutes of play Wednesday, the club will be without one of its starters on Sunday because of suspension.
The Washington Post has reported that centerback Bobby Boswell will miss the opening leg of the Eastern Conference semifinals match against the New York Red Bulls because the MLS Disciplinary Committee has handed him a one-game ban. Boswell was punished for an off the-ball-incident with Juan Agudelo in D.C.'s 2-1 win over the New England Revolution in the first round of the playoffs on Wednesday.
There is no public video of the play, which occurred in the 69th minute, but MLS does have footage of the event and the Disciplinary Committee has reportedly acted accordingly.
Agudelo went down in pain following the collision, and Boswell was shown a yellow card by referee Mark Geiger for unsporting behavior. Agudelo was forced out of the game, and afterwards, claimed that the D.C. United defender kneed his hamstring.
What do you think of Boswell's suspension? Should MLS make video of the play public? How will D.C. United cope without their veteran centerback on Sunday? Who would you replace him with in the lineup?
Share your thoughts below.