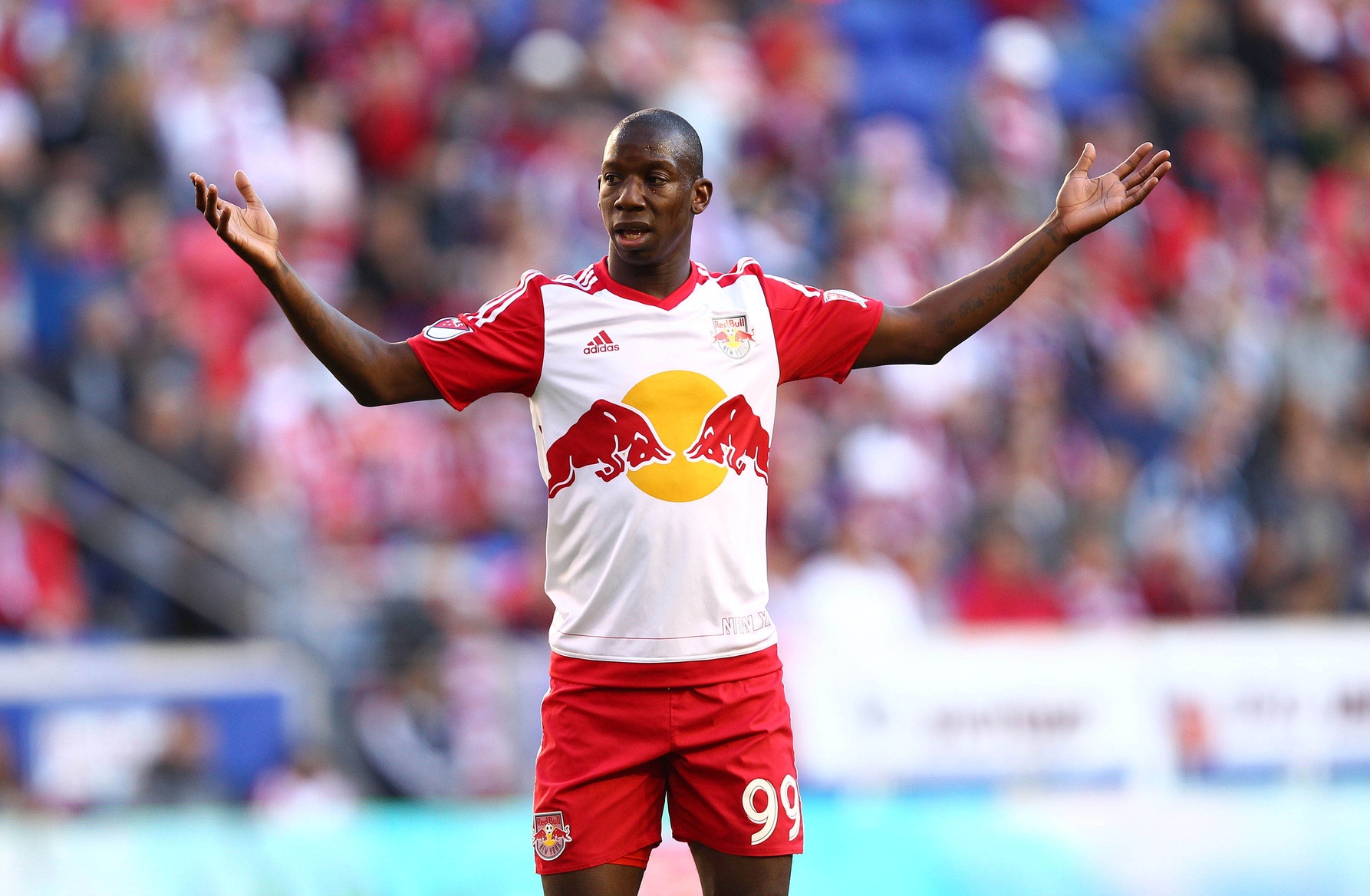 HARRISON, N.J. — Bradley Wright-Phillips still has not made up his mind, but he will not be joining Jamaica for its upcoming World Cup qualifiers.
Wright-Phillips is staying with the New York Red Bulls during this upcoming international break instead of joining Jamaica because he has not yet made up his mind as to whether he wants to represent the Reggae Boyz. Jamaica has been interested in adding Wright-Phillips to its squad in recent months to bolster the chances of reaching the 2018 World Cup, but the 30-year-old English striker with Jamaican roots still does not know if he wants to play internationally.
For now, it's club over country.
"I need a few more weeks," said Wright-Phillips on Sunday after scoring the late winner in the Red Bulls' 1-0 victory over D.C. United in the second leg of their Eastern Conference Semifinals series. "It just comes down to me. We're in a tricky situation here with the playoffs and there's just a lot more things that I have to think about it and talk to coaches."
Jamaica was drawn into a tough Group B in the fourth round of CONCACAF World Cup qualifying that includes Costa Rica, Panama, and Haiti. The Reggae Boyz, who finished second at the Gold Cup this summer, play their first matches of the round in the upcoming days by taking on Panama at home on Nov. 13 and traveling to play Haiti four days later.
Wright-Phillips will not be part of the Jamaican squad, however, as he continues to weigh the decision. His primary focus right now is on replicating the goal-scoring success he had vs. D.C. United when the Red Bulls take on the Columbus Crew in the Eastern Conference Finals.
"It was a nice feeling, it was a nice relief for me personally. I just missed a chance before," said Wright-Phillips. "Obviously any strikers doesn't like missing chances. For Gonzalo (Veron) to put one on a plate for me, I was happy, it was a nice feeling."
What do you think of Wright-Phillips' decision not to represent Jamaica as of now? Happy that he is sticking with the Red Bulls? See him ultimately playing for the Reggae Boyz?
Share your thoughts below.