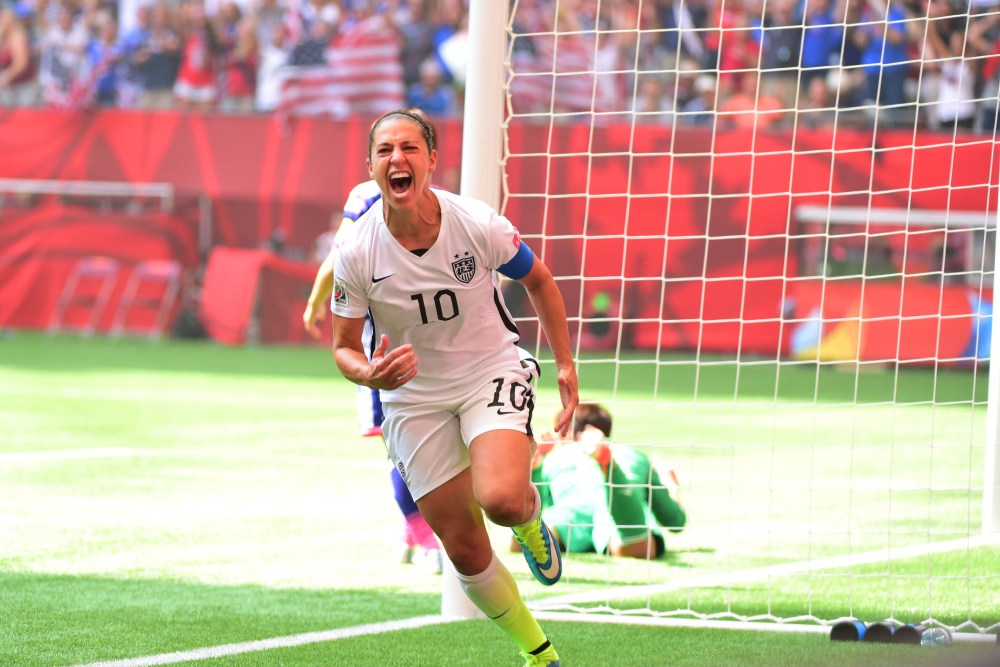 FIFA announced the shortlists for its annual awards on Monday, and a couple of U.S. Women's National Team members made the cut.
U.S. Women's National Team starlet Carli Lloyd is one of three finalists in the running to claim this year's FIFA Women's World Player of the Year award. Japanese midfielder Aya Miyama and German striker Célia Šašić are the other two women named to FIFA's shortlist.
Meanwhile, USWNT head coach Jill Ellis made the cut for the FIFA World Coach of the Year for Women's Football award. She will compete against English national team head coach Mark Sampson and Japanese national team head coach Norio Sasaki.
Lloyd earned the Golden Ball award during the Women's World Cup in Canada, and finished second to Germany's Célia Šašić in the Golden Boot race. The New Jersey native scored a hat trick during the final against Japan to help lead the USWNT to another World Cup title.
Think Lloyd and Ellis can win their respective awards? If not, who should win each award?
Share your thoughts below?