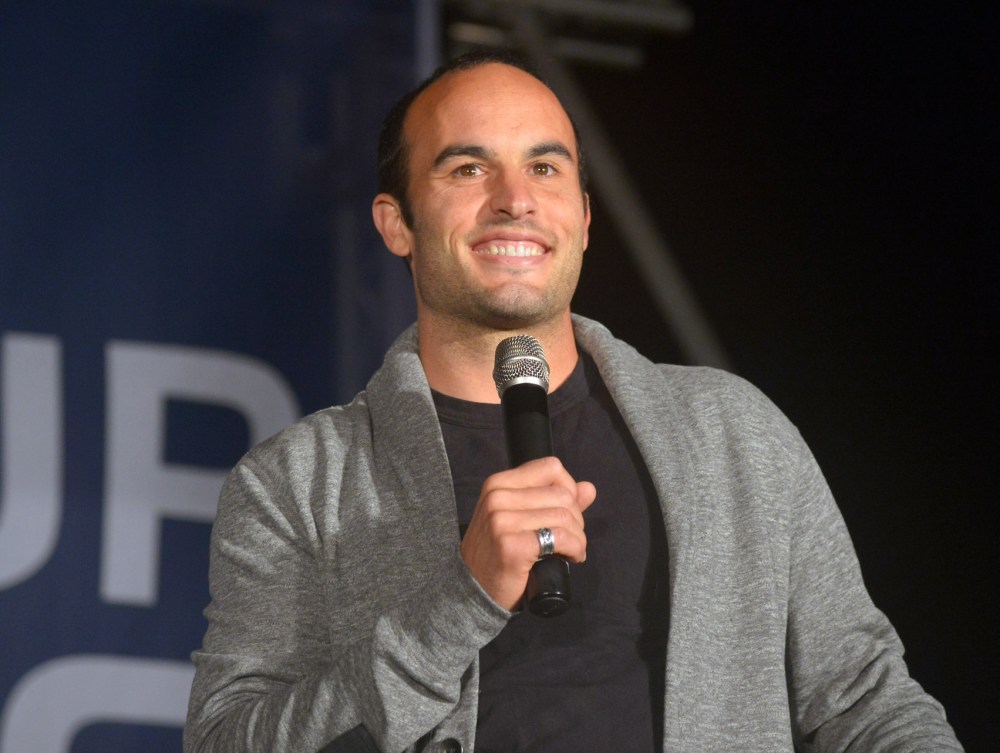 Roughly a year removed from his retirement, Landon Donovan has watched from afar as the U.S. Men's National Team has struggled in recent months.
After limping through this summer's Gold Cup en route to a fourth-place finish, the U.S. squandered a chance to go to the Confederations Cup with a CONCACAF Cup loss to Mexico. The pair of losses have sent many into panic mode, while others question where exactly the U.S. sits on a global scale.
Looking in from the outside, Donovan insists that nothing has changed since the team advance through the Group of Death at last summer's World Cup. At the end of the day, many of the players are the same, but there is just a bit lacking when it comes to chemistry and flow.
"Obviously I talk to a lot of the players still but I think what's probably happened is there's a little too much inconsistency within the team and the players in terms of who's playing," Donovan told Goal USA. "When you come from your club team you play one way and when you come to a national team, it's inevitable that you're going to play a different way based on what the coach thinks or based on other players you're playing with, so you need some semblance of continuity and the ability to get to know the people around you.
"I think there's just been a little too much mixing and matching of players and positions. Our players are definitely good enough and they know they're good enough but I think they need to be put in positions to succeed and then have some time to jell together."
Donovan went on to state his belief that Clint Dempsey should be a focal point as the team heads into World Cup qualifying.
Recently, Dempsey was left off of Jurgen Klinsmann's World Cup qualifying roster, as the USMNT prepared to face St. Vincent and the Grenadines as well as Trinidad & Tobago. In favor of younger and more inexperienced options, Dempsey was left behind, which is something Donovan says he does not necessarily agree with.
"Only Jurgen really knows that or maybe Clint but if I'm the manager, I want Clint to be part of what we're doing – period, end of story," Donovan said. "Maybe if it's a friendly game that's different and you can start to look at other players but in a World Cup qualifier, there's no room for error. This round of qualifying on paper isn't as difficult as the final round of qualifying but there are only six games. If you throw away a game or two games you might not even advance to the next round.
"I didn't agree with it. I think most of the U.S. soccer community didn't agree with it. But it is what it is. Clint accepted it and did a good job at least publicly of dealing with it, but I would still want him on my team. If I'm a guy in that camp, I'm saying 'I want Clint on this team.'"
What do you think of Donovan's comments? Agree with his points? Would you have included Dempsey?
Share your thoughts below.