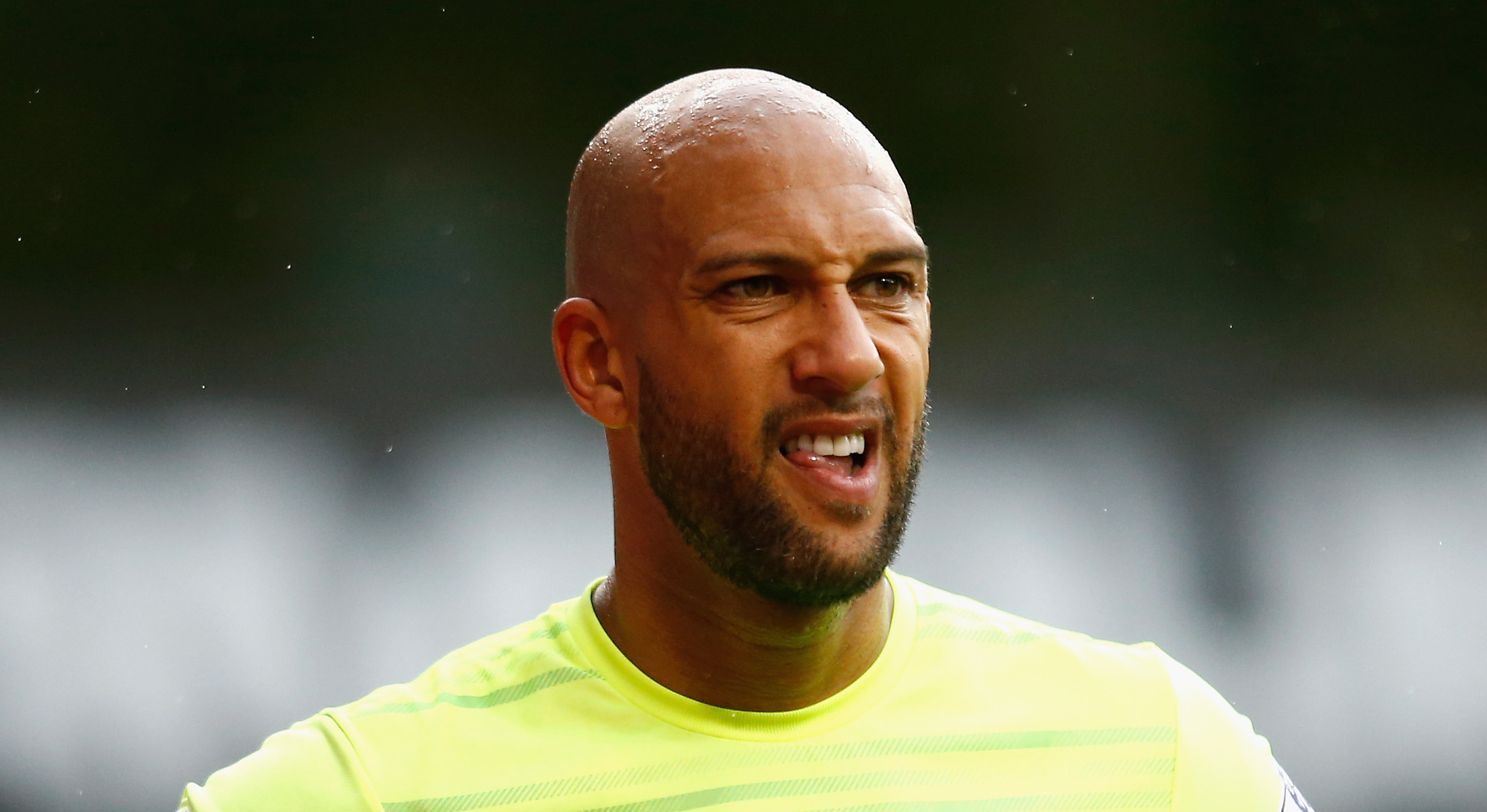 Tim Howard will not start Everton's upcoming Capital One Cup quarterfinal match, but manager Roberto Martinez insists that the U.S. Men's National Team goalkeeper remains a major part of the team's plans.
The Everton goalkeeper has received his share of criticism following this weekend's result: a 3-3 draw that saw AFC Bournemouth net a 98th-minute equalizer. On that goal, it appeared that Howard found himself out of position, allowing Junior Stanislas to fire home Bournemouth's third goal in the game's final 18 minutes.
Despite the recent criticism, Martinez says that the decision to start Joel Robles in place of Howard in Tuesday's clash with Middlesbrough has no malice behind it while also defending his goalkeeper's performance from the previous game.
"Joel was man of the match in the previous round and he will start tomorrow – that is something which has been planned," Martinez said at a press conference. "Since Tim came back into the side after the previous round, he has been very consistent, performing with a real influence over the back four.
"The third goal was a real disappointment because it was the last kick of the game but as a team, we should have done a lot better, not relying on the goalkeeper. When someone has a free header in the six-yard box, there has to be questions over the marking."
Martinez went on to state his admiration for Robles, who has made three starts in the League Cup this season.
"Gone are the days when you have only one goalkeeper and then you are waiting for him to get injured or suspended," Martinez added. "You have to have two very good number ones who both can play different roles: Tim Howard is an incredible source of experience and someone who can give direction to young players.
"Joel has the potential to be a very special goalkeeper and that is why we brought him to the club. It has been important for him to be playing in the League Cup. He has shown a good level, especially against Norwich where his mentality more than anything else was tested in a penalty shoot-out. We need a squad which has two very strong goalkeepers and that is the case."
What do you think of Martinez's comments? What have you seen from Howard in recent weeks?
Share your thoughts below.