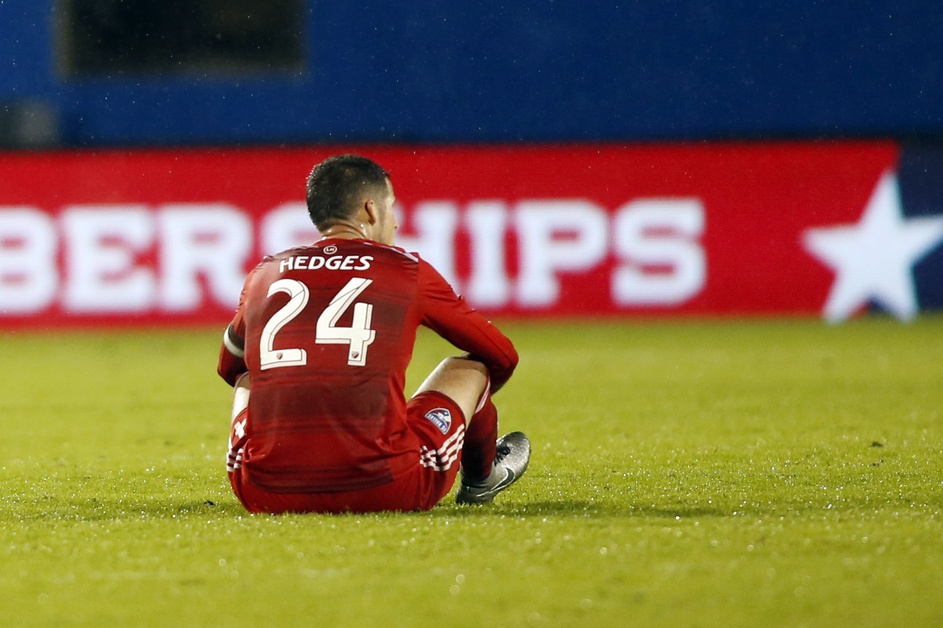 After scoring twice in five minutes during the second half, it looked as if FC Dallas was going to mount a comeback in Frisco, Texas, on Sunday that would have seen them take the Western Conference Finals to extra time.
A stoppage-time strike from Lucas Melano put that possibility to bed, and now the team with the best regular-season record in the Western Conference must watch the MLS Cup from afar instead of playing in it.
While Oscar Pareja's dynamic, young squad fell just short against the Portland Timbers over two legs, the FC Dallas coach is proud of the achievements of the team in 2015. FC Dallas won the stacked Western Conference by a whopping seven points, and the group shows no signs of slowing down anytime soon.
"I want to praise this group of players that made us so proud with what we've achieved this season," head coach Oscar Pareja said after the home loss at Toyota Stadium. "They deserve much for sure, but it seems the game is telling us it is not our time yet, and we will keep working."
Pareja took Dallas to the Western Conference Semifinals in 2014, but the young side fell to the Seattle Sounders on away goals. The Colombian improved his team in preparation for the 2015 season, though, and only just missed out on a spot in MLS Cup to a talented Timbers side.
"Portland is a very good team," said Pareja. "Congratulations to them for advancing to the finals. We created a lot of chances. It was a tremendous game for our players. The spirit they showed when they were down, and when they bounced back into the game was unbelievable."
The MLS Best XI, revealed by the league in between Sunday night's matches, featured two of the FC Dallas standouts that took the team so far in 2015: Fabian Castillo and Matt Hedges. While speedster Castillo had been celebrated by fans of the league all season, centerback Hedges quietly led the FC Dallas back line to the second-best goals conceded record in the league.
"Obviously everyone in here is disappointed," said defender Matt Hedges. "But you have to be proud of what we accomplished this year. We were one point away from getting the Supporters Shield."
The New York Red Bulls only beat FC Dallas to the regular season title on goal differential, and the team from Texas just as narrowly missed out on a chance to go to the MLS Cup. After goals from Ryan Hollingshead and Blas Perez just five minutes a apart late in the second half, it looked certain that the home team would score a third and take the Western Conference Finals into extra time.
"We'll be disappointed today, but tomorrow I think everyone will realize what we have accomplished this year," said Hedges.
Pareja has made his mark in Dallas with the development of youth players, a theme that has been central in his side's progression over the last two years. Proof of that youth development was the impact in 2015 from Kellyn Acosta, a central midfielder that Pareja brought up in the Dallas academy.
"I thought we could have done more," said Kellyn Acosta post-game. "This was a game for us to win and we fell short. We worked hard the whole game but it just didn't fall for us."
If one thing is for sure, it's that FC Dallas will come back swinging in 2016. The team is full of talent and everyone involved knows it.
"The base of this squad will be here next year and we will continue to get better and better," said Matt Hedges.
"We have a lot to look back on but I think going into next season, we're positive that we're going to keep building and get the Cup next year," added Kellyn Acosta.
"There are a lot of things ahead of this young group," said Oscar Pareja.