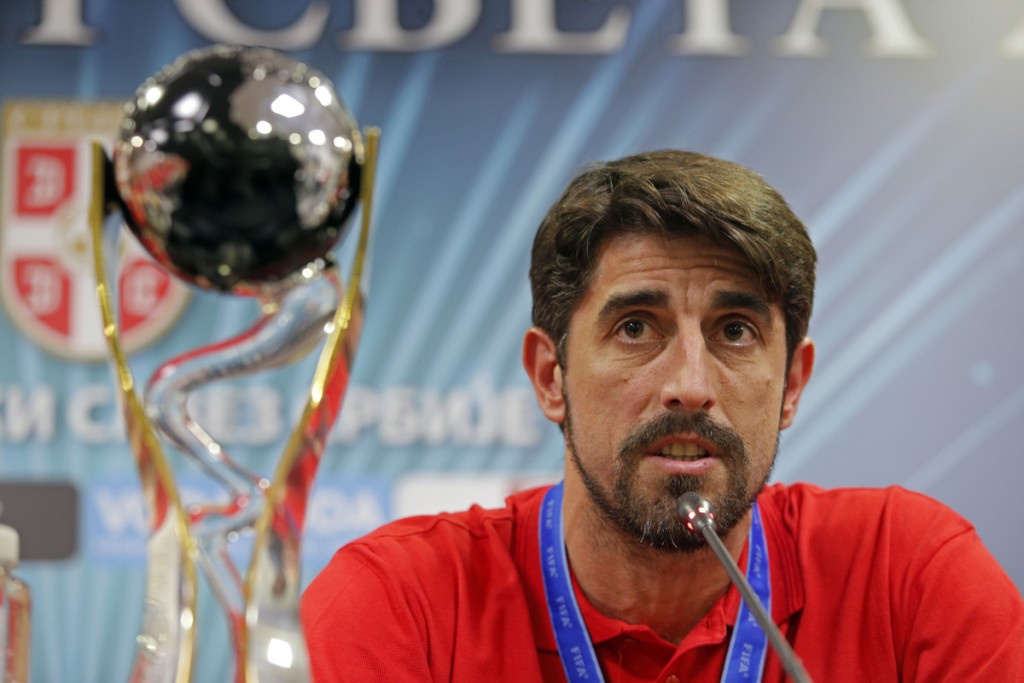 The Chicago Fire are handing their coaching keys to the man who helped Serbia win the Under-20 World Cup this summer.
The Fire announced on Tuesday that they have appointed Veljko Paunovic as head coach. Paunovic takes over for interim boss Brian Bliss, who led the club during the final weeks of the 2015 season after replacing the fired Frank Yallop.
"In the face of stiff competition from other global soccer clubs, we are extremely fortunate to have secured our first choice, Veljko Paunovic, as our head coach," said Fire general manager Nelson Rodríguez in a prepared statement. "We conducted a thorough search process and, over its course, Pauno consistently graded highest across all of our desired characteristics. He is a champion, teacher of the game and man of great principle and integrity."
Paunovic, 38, has never coached a club before, but has ties to MLS. The Serbian finished his 16-year playing career by spending 2011 with the Philadelphia Union. Afterwards, he became a Serbia youth national team coach before leading the U-20s to a World Cup victory this past June.
"I want to thank (owner) Andrew Hauptman, Nelson Rodríguez and the whole executive team of the Chicago Fire, for choosing me, among other great candidates, for the coaching position," said Paunovic in the statement. "I am very excited and enthusiastic to start working with the team, to meet the people and fans, who I know are very passionate and loyal to the club. This is the opportunity that I was looking for, to work with the right people, in the right time and the right place."
Paunovic has a big challenge ahead of him. The Fire missed the playoffs again in 2015 after finishing in last place in the Eastern Conference with an 8-20-6 record. The club failed to win a single league game on the road and conceded a league-worst 58 goals along with New York City FC and Toronto FC.
"I love this kind of challenge, where you have to build a champion by giving your best in every moment," said Paunovic. "I see the Chicago Fire as a hurt lion ready to unleash all its power."