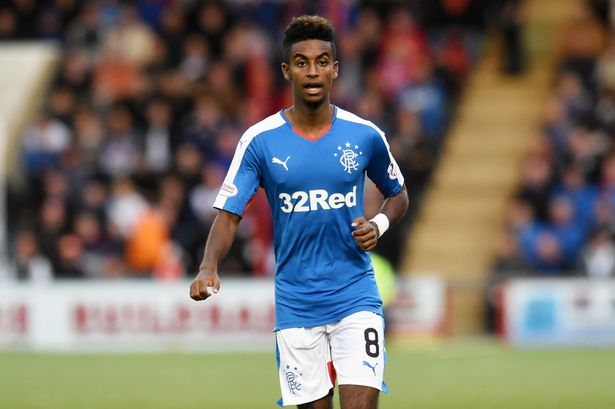 Gedion Zelalem's time with Rangers might last longer than originally planned.
Zelalem joined Rangers via a loan from Arsenal this past summer in search of first-team minutes, and his solid form for the second division Scottish side has the two clubs discussing a potential extension that would run until the end of the season. The 18-year-old midfielder is currently set to rejoin Arsenal in January, but Rangers is keen on keep him on board as it attempts to secure promotion to the top flight once again.
"So far, we are in good shape. The feedback from Arsenal has been very positive," Rangers manager Mark Warburton told Metro.co.uk. "He is speaking to his family and, hopefully, we are closing to securing him. The current deal is until January, but, as long as everyone is happy, we will extend that.
"I have been delighted with his contribution and the last game he played for Rangers was his best so far. We have a great relationship with Arsenal and our job is to make sure they know their asset is being developed properly."
A member of the U.S. Under-23 Men's National Team and one of the brightest prospects in the U.S. pipeline, Zelalem has been a regular contributor for Rangers this season. He has started eight of the nine games he has appeared in thus far, helping the club sit in first place and in sole possession of the automatic promotion spot in the Scottish Championship.
What do you think of Rangers potentially keeping Zelalem until the end of the season? Is it a good move for all parties involved? Would you prefer Zelalem go on loan to a tougher league during the second half of the campaign or is Rangers a good fit right now?
Share your thoughts below.