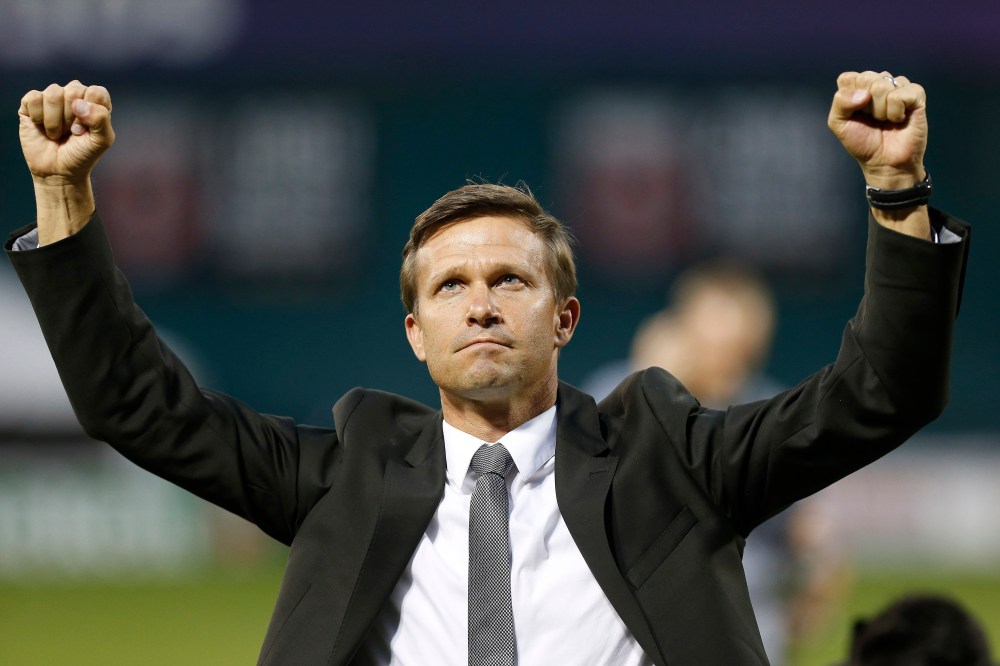 Leading a MLS team to a Supporters' Shield title is no easy task.
Doing that in your first year as head coach of the team is something else entirely.
On Tuesday, the league recognized Jesse Marsch as 2015 MLS Coach of the Year. Marsch helped the New York Red Bulls secure a franchise-best 18 wins during the regular season en route to winning the Supporters' Shield.
Marsch replaced Mike Petke as Red Bulls head coach in January, a surprising change that made his arrival an unpopular one among Red Bulls fans. However, his high-pressure system worked wonders throughout the season, and the criticism eventually transformed into admiration.
The Red Bulls ended the campaign as the league's highest-scoring team with 62 goals, but the defense also performed extremely well. Luis Robles, who has already been named MLS Goalkeeper of the Year, helped the Red Bulls end the season with the fewest goals allowed in the Eastern Conference.
Marsch is the first coach in Red Bulls club history to win the award.
FC Dallas head coach Oscar Pareja finished second in the voting, while Vancouver Whitecaps head coach Carl Robinson finished third.
What did you think of Marsch's performance this season? Which coach do you think should have won it?
Share your thoughts below.