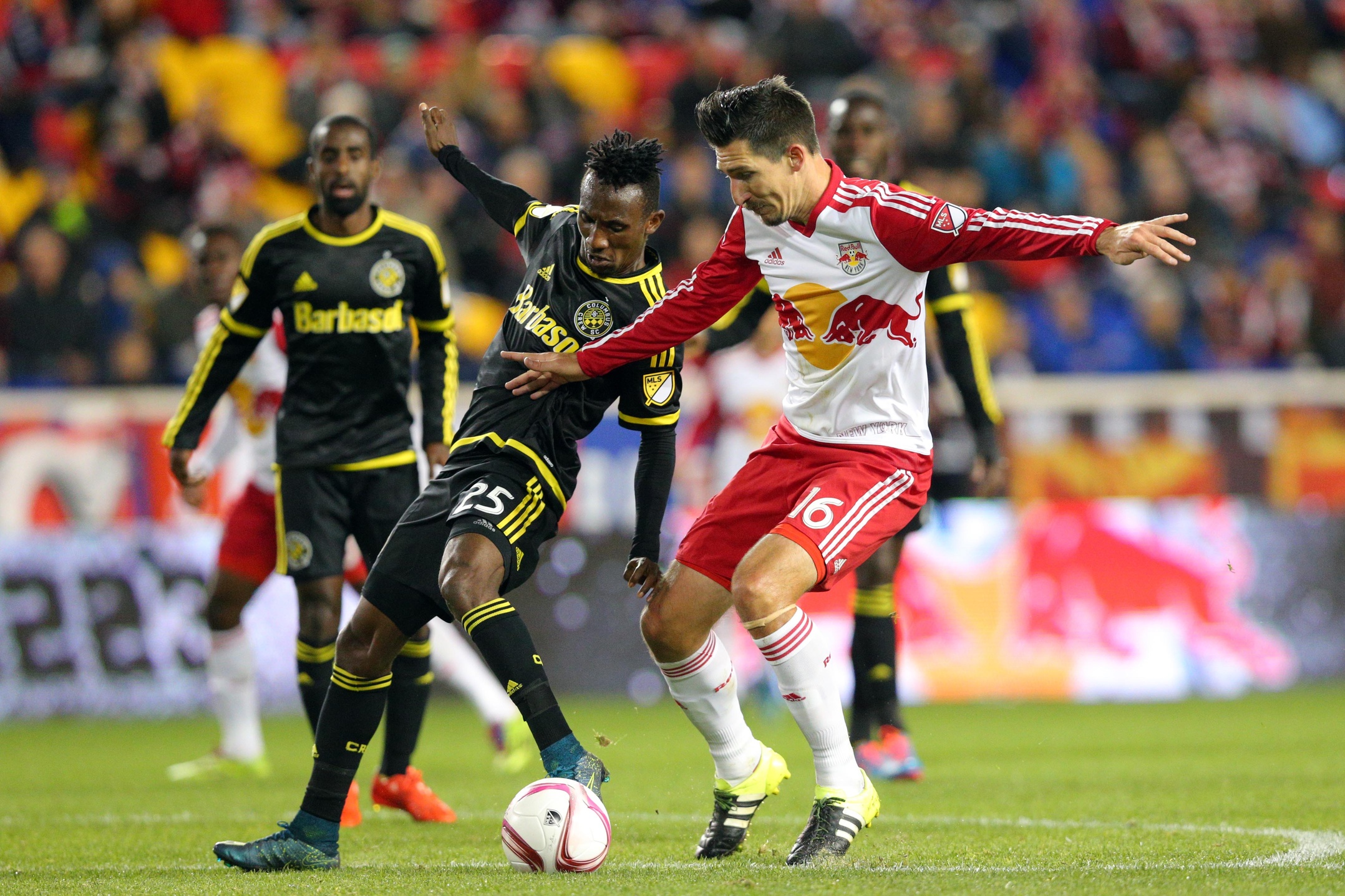 The final four teams left in the chase for the MLS Cup square off today as the conference finals begin today with first-leg action in Columbus, Ohio and Portland, Oregon.
The New York Red Bulls are in Columbus today to take on the Crew at MAPFRE Stadium. The top-seeded Red Bulls will look to set themselves up with a comfortable result heading into the return leg at Red Bull Arena, but they face a Crew side with the weapons to give the home team a first-leg series lead.
In the Western Conference, FC Dallas has made the trip to the Pacific Northwest to face the Timbers at Providence Park. Oscar Pareja's side will look to avoid the outcome it suffered the last time it went to Portland, a 3-1 loss earlier in the season that is remembered for the infamous 'Tissue Incident' involving Pareja and Timbers coach Caleb Porter. This time around, the focus will be on the field, where both teams enter in outstanding form.
SBI will be providing live commentary on today's action so please feel free to follow along here As always, you are welcome to share your thoughts and opinions in the comments section below.
Enjoy the action:
[protected-iframe id="60cbf1ff992940837db6652c184a5bc2-93315145-36554976″ info="www.coveritlive.com" style="display:none;"]