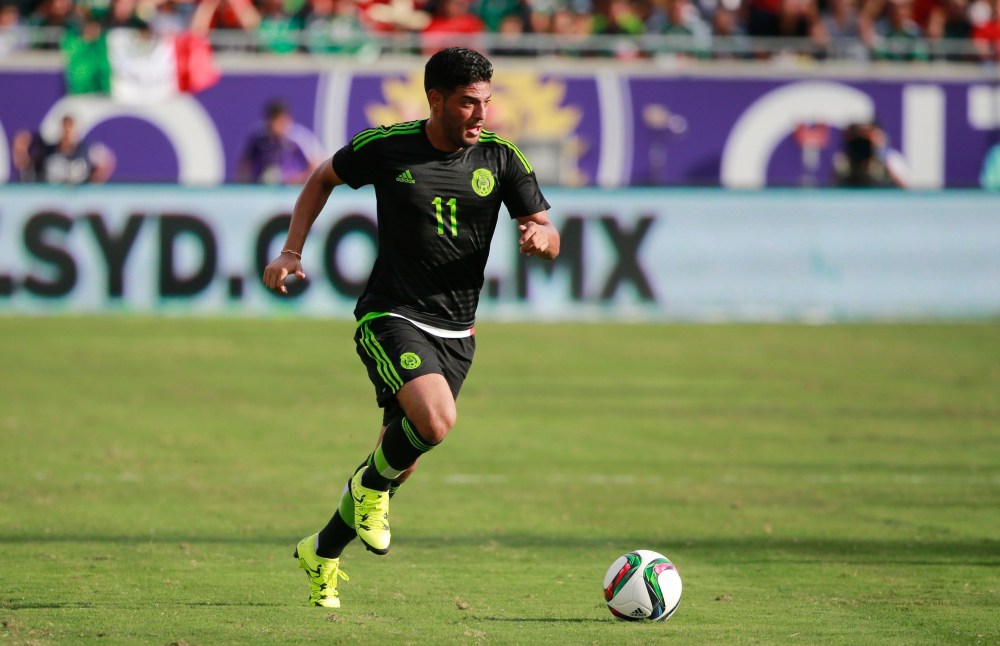 Carlos Vela may have been linked to the Colorado Rapids recently, but according to his agent, the Mexican international is not close to leaving Spain.
In an interview with Agenda FOX Sports, Eduardo Hernandez said that his client and current Real Sociedad forward is listening to offers made by the Colorado Rapids and MLS, but that does not mean a deal is currently in the works.
Vela's agent also added that the growth and infrastructure of the league, the stadiums and the "extraordinary quality of life (in the U.S.)" makes a possible move to the States a viable option.
Living and playing far from his family for many years, Hernandez says, makes moving to the U.S. a great option, but he said "that does not mean it is in the immediate future of Carlos Vela, maybe one or two years, three maybe, we do not know yet."
This development comes on the heels of a report on Tuesday, when the Rapids director of soccer reportedly expressed his interest in acquiring the 27-year-old El Tri winger.
"The Colorado Rapids are very interested in Carlos Vela," the club's director of soccer Claudio Lopez told Bola VIP. "We have already entered talks with Real Sociedad and the player."
Vela's current contract with the La Liga side currently runs until 2018.
What do you think of Hernandez's comments? Think the Rapids will sign Vela? If not, will another MLS team sign him?
Share your thoughts below.