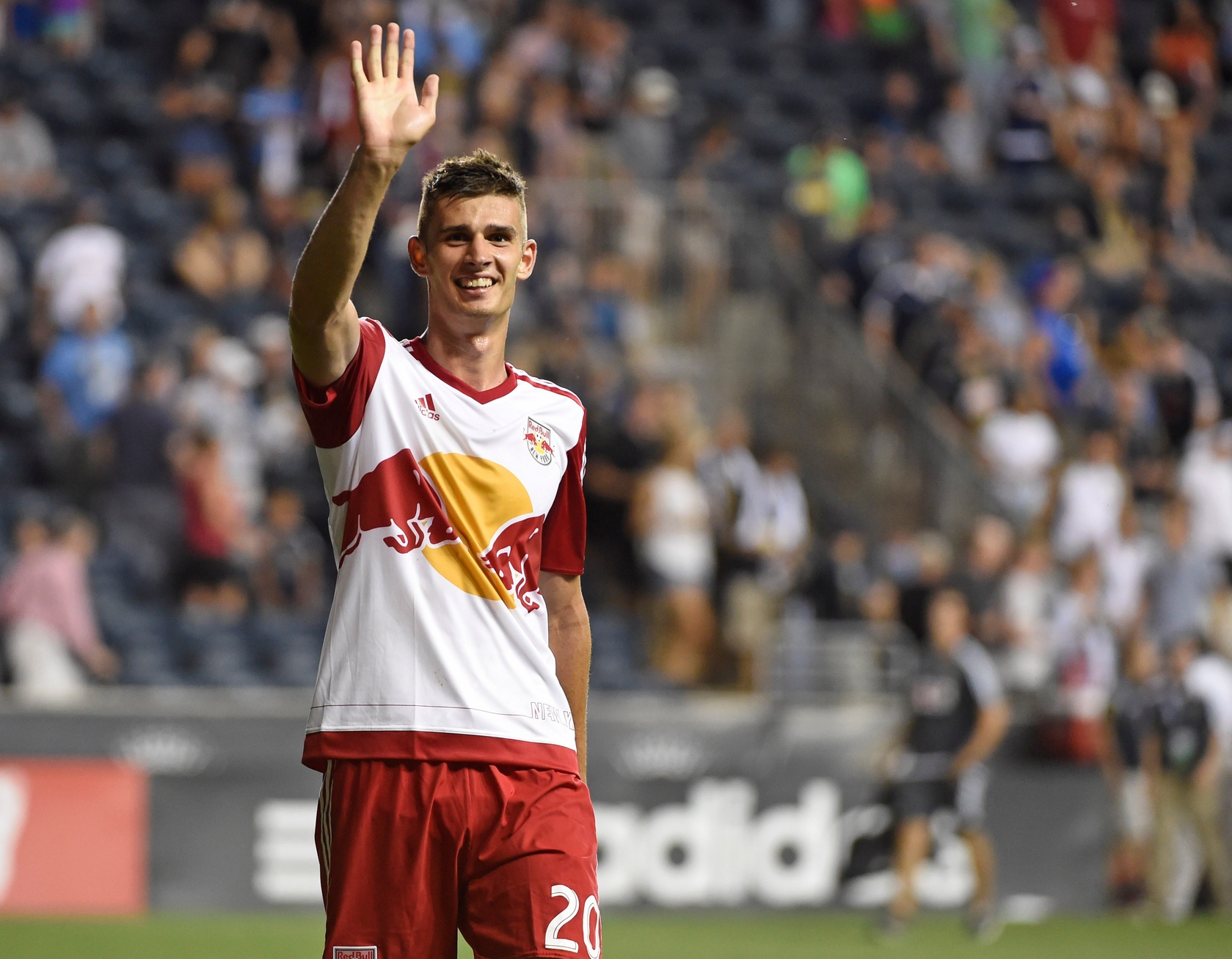 The plaudits keep rolling in for New York Red Bulls star Matt Miazga.
The 20-year-old centerback emerged as one of the league's best defenders in 2015, becoming the heart and soul of a Supporters' Shield-winning defense. Miazga's meteoric rise earned him a recent U.S. Men's National Team call-up, as well as recognition as the SBI MLS Most Improved Player.
Thrown into the fire early due to an injury to Ronald Zubar, Miazga exceeded every expectation this MLS campaign. Previously seen as a liability due to his inexperience, Miazga emerged as a reliable presence both on the ball and off it. With Miazga as a frequent contributor, the Red Bulls allowed just 43 goals, good for fewest in the Eastern Conference.
In total, Miazga started 24 games, missing several due to international duty, while scoring a memorable goal at Yankee Stadium to push the Red Bulls to a win over rival New York City FC.
Here is a rundown of the other candidates for the SBI MLS Most Improved Player award, as chosen by the SBI Editorial Staff:
2. ETHAN FINLAY
Throughout his first three seasons, Ethan Finlay solidified himself as serviceable winger in MLS. In 2015, Finlay established himself as perhaps the best one in MLS. Appearing in 34 games, Finlay racked up 12 goals and 13 assists, with the latter amount proving to be enough for second-best in the league. With Finlay leading the way down the right side, the Crew have formed a fearsome trio that includes Federico Higuain and Kei Kamara and has led the club into the Eastern Conference Finals.
3. DAVID BINGHAM
In his first season as starting goalkeeper, David Bingham became a vital piece of the San Jose Earthquakes. Having started just five games entering 2015, Bingham made 34 appearances this year while equaling the club record of 12 shutouts. Overall, Bingham finished fourth in the league in saves and third in shutouts while locking down a spot as the Quakes' goalkeeper of the future.
4. KEVIN ELLIS
Kevin Ellis made an impression with Sporting Kansas City last year, but it was the 2015 campaign that saw him truly emerge as a valuable contributor. Ellis scored his first four career goals in this season while starting 26 games, up from just 16 a year prior. Featuring as a fullback and centerback, Ellis proved to be as valuable as anyone for Sporting KC as his versatility saw him contribute all over the pitch in 2015.
5. TIM MELIA
Heading into the year, Tim Melia found himself in a battle for playing time against Jon Kempin and Luis Marin, but his consistency helped him eventually become Sporting KC's starter. A former league-pool goalkeeper, Melia allowed just 1.22 goals-per-game while stopping 72.6 percent of shots he faced, giving his club the type of confidence from the goalkeeping position that was previously lacking.
————-
What do you think of SBI's selection of Miazga as the Most Improved Player this season? Which player do you think grew the most from last year to this one?
Share your thoughts below.