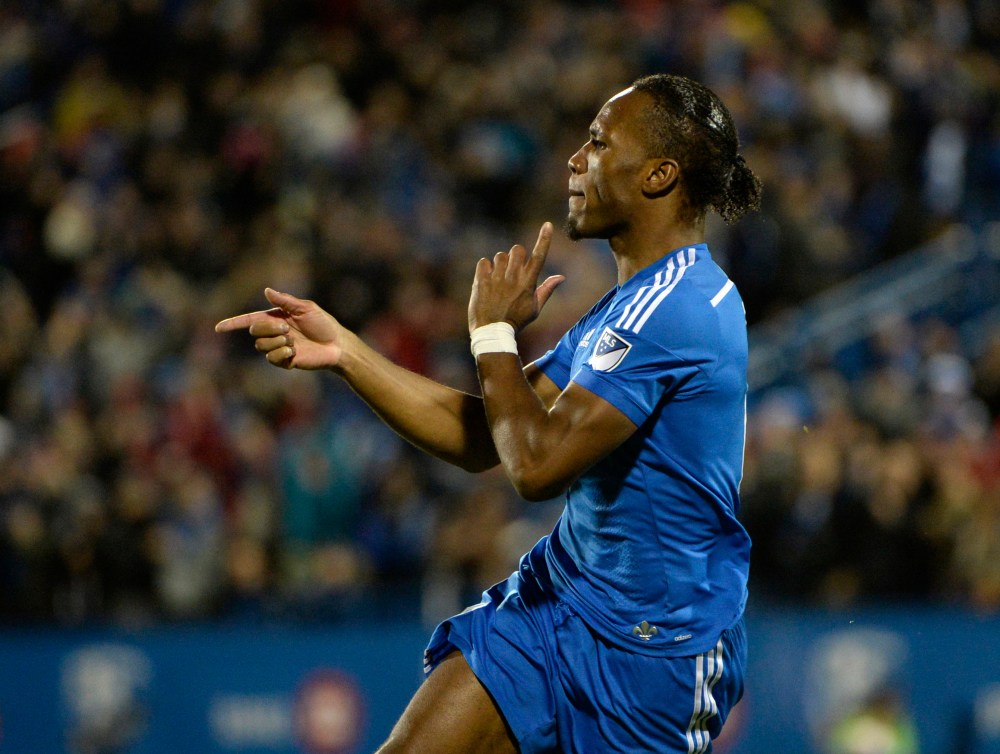 No one could have predicted the impact Didier Drogba would have in MLS when he started playing mid-season, but his play, and most importantly his goal-scoring ability, has been second to none.
Drogba scored four goals in five games for the Montreal Impact during October, helping the Canadian club secure a spot in the MLS Cup Playoffs and earning him honors as SBI MLS Player of the Month for the second consecutive month.
The Impact won their final three games in order book their second-ever spot in the playoffs, and Drogba, 37, was vital in his team's success. The Ivorian international tallied three times in those three meetings, including a brace against rival Toronto FC in the Impact's final game of the regular season. The win helped his side claim the third seed in the playoffs.
His spectacular form continued into the postseason tournament, where he scored yet another goal in the Impact's 3-0 win against Toronto FC during the first round.
Drogba's extraordinary month earned him yet another accolade, but he wasn't the only player to impress in October. New York Red Bulls midfielder Sacha Kljestan, as well as Portland Timbers striker Fanendo Adi, recorded superb performances during the month.
What did you think of Drogba's play during October? Think he was the best player in the month? Which player stood out the most to you?
Share your thoughts below.