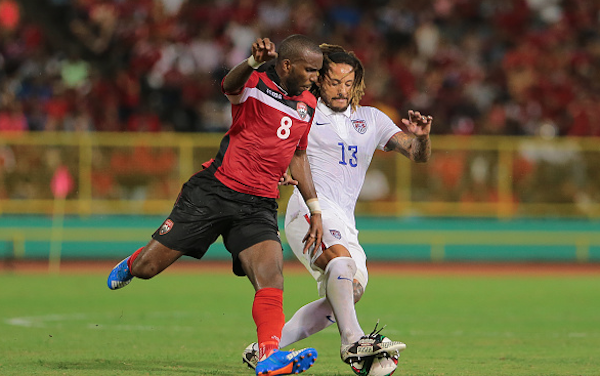 Facing off with a tricky Trinidad & Tobago team, Jermaine Jones provided a bit of stability to a U.S. Men's National Team that had very little on Tuesday night.
Jones patrolled and controlled the midfield throughout Tuesday's scoreless draw, helping the USMNT pick up its fourth point in two World Cup qualifying games. Jones' performance led the way in snagging that hard-earned point, earning the midfielder recognition as SBI USMNT Man of the Match.
Played alongside Michael Bradley in the midfield, Jones was taken a bit out of his comfort zone, but put forth a composed and mature performance. Sucked into some early fouls, Jones controlled play throughout while limiting T&T from generating much of anything in the center of the field. On the attacking end, his thunderous second half strike proved to be one of the USMNT's only good looks, but Jones was unfortunate to see his shot carom off the crossbar.
In a game where few showed well, Jones put forth an impactful workmanlike performance, earning SBI USMNT Man of the Match honors ahead of Jozy Altidore and Geoff Cameron.
What did you think of Jones' performance? Which player stood out to you in Tuesday's draw?
Share your thoughts below.