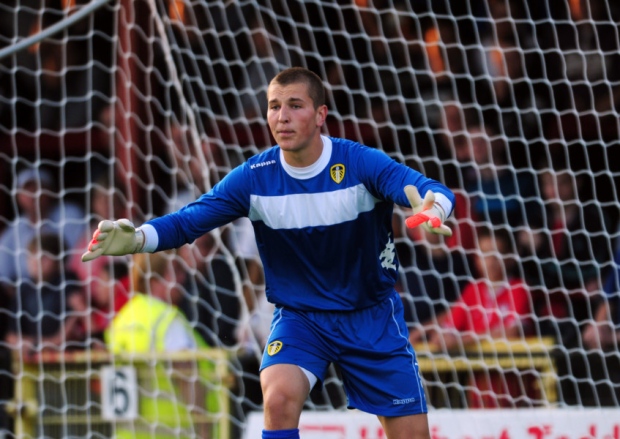 U.S. Under-23 Men's National Team goalkeeper Charlie Horton signed a two-year deal with Leeds United this summer, but he will not be seeing it through.
Horton, 21, announced via statements through Leeds United and his personal Twitter account that he was leaving the club to join MLS. The reason cited for the move is due to a private family matter.
"For me there is only one thing which comes before this football club – my family. That is the sole reason I'm going home," said Horton in the Leeds United statement. "I ask people to respect my privacy while I handle it, as it is not a short-term matter. I'm extremely grateful for the compassion and understanding I have received from (owner) Massimo Cellino and (head coach) Steve Evans. They have been absolutely top drawer about it.
"I'm very grateful that they understood and I wish them nothing but the very best going forward. I would like to thank all the fans for the amazing support and welcome they have shown me here. I'm disappointed that it's over so soon, but Leeds will always hold a special place in my heart. I'll always follow each game from across the pond. I wish them all the best."
Horton, who signed a deal with Leeds this past June, has served as the club's back-up goalkeeper in its last seven league games in the English Championship. He has also appeared for the Whites' Under-21 team on a couple of occasions this season.
The promising youngster recently started and played 45 minutes for the U.S. U-23s in a 2-1 friendly loss against Brazil. Prior to that, he had served as a back-up goalkeeper for the Americans during their run to a third-place finish in CONCACAF Olympic Qualifying in October.
There is no word yet as to which MLS club Horton will join, but his hometown is listed as Cleveland, Ohio, on USSoccer.com.
What do you think of Horton leaving Leeds for MLS? Expecting him to end up with the Columbus Crew?
Share your thoughts below.