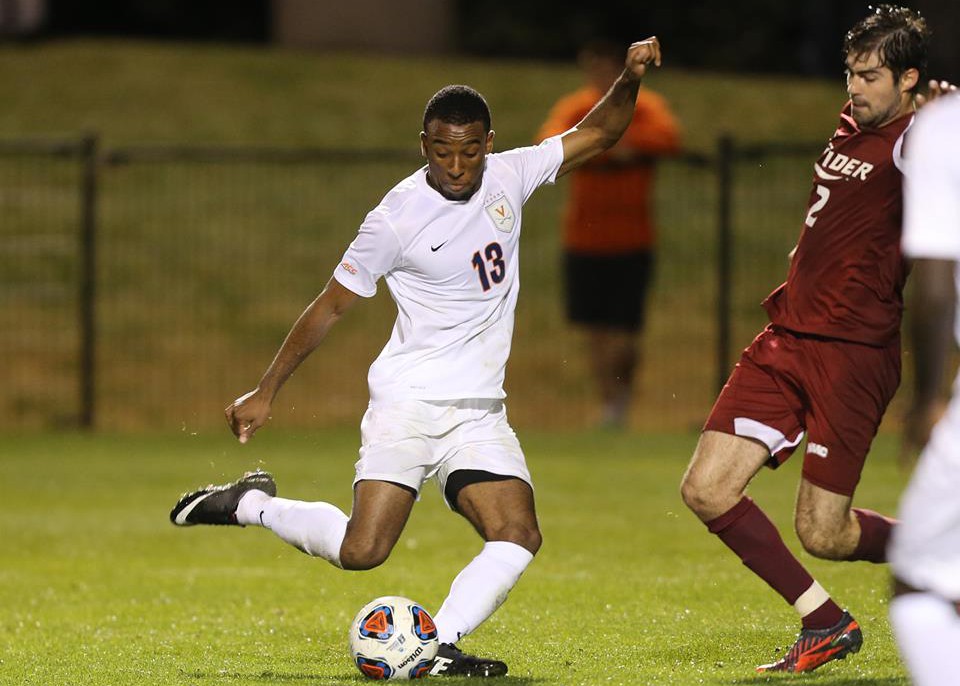 Seven ACC teams qualified for this year's NCAA Tournament, and after Thursday's First Round of action, seven still remain.
Reigning national champion Virginia is on course to defend its title after defeating Rider, 2-0, at home in the opening round. Junior Marcus Salandy-Defour and sophomore Jake Rozhansky tallied the crucial goals on the evening.
Now, the Cavaliers will play in one of the most intriguing Second Round battles, as they head to College Park to face Maryland on Sunday (5 p.m.). Meanwhile, Boston College also won its first game of the tournament, defeating Vermont, 1-0.
Last year's College Cup runner-up, UCLA, also progressed to the round of 32 after topping Cal Poly, 2-0, at home. The trio of attacking talents for the Bruins — Seyi Adekoya, Jose Hernandez and Abu Danladi — weren't able to score, but the ball found the back of the Mustangs' net twice anyway. Senior midfielder Jordan Vale tallied the first of the evening while UCLA forced an own goal for the second finish.
Here are the results from the First Round of action, as well as the Second Round schedule:
Second Round (All games Sunday)
(1) Wake Forest vs. Charlotte (1 p.m.)
(16) Indiana vs. UConn (12 p.m.)
(9) Ohio State vs. Dayton (1 p.m.)
(8) Stanford vs. Santa Clara (8 p.m.)
(5) North Carolina vs. Coastal Carolina (6 p.m.)
(12) Creighton vs. Drake (2 p.m.)
(13) Denver vs. SMU (7 p.m.)
(4) Akron vs. Rutgers (4 p.m.)
(3) Georgetown vs. Hofstra (1 p.m.)
(14) South Florida vs. Boston College (1 p.m.)
(11) Seattle vs. UCLA (9 p.m.)
(6) Syracuse vs. Dartmouth (2 p.m.)
(7) Notre Dame vs. Tulsa (2 p.m.)
(10) Maryland vs. Virginia (5 p.m.)
(15) UC Santa Barbara vs. South Carolina (9 p.m.)
(2) Clemson vs. Elon (6 p.m.)
Any results surprised you? What matchup are you most looking forward to on Sunday?
Share your thoughts below.