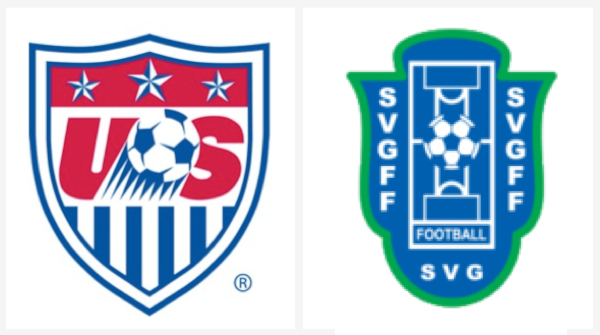 Three, potentially four, CONCACAF members will represent the region in Russia during the 2018 World Cup, and the U.S. Men's National Team kicks off its campaign to reach that tournament tonight.
Jurgen Klinsmann's men do battle with St. Vincent and the Grenadines in the team's opening CONCACAF qualifying match at Busch Stadium in St. Louis (7 p.m., ESPN 2).
For the USMNT, the World Cup qualifying campaign serves as a chance to put struggles behind them. Brad Guzan will lead the charge for the U.S. in goal tonight, while Michael Bradley will wear the captain's armband.
On the other side of the ball, St. Vincent and the Grenadines entered CONCACAF qualifying during the region's second round of competition and defeated Guyana and Aruba along the way to the fourth round. The Caribbean nation can be difficult to deal with on the counterattack, and striker Tevin Slater will will be the one causing problems for the U.S. back line. Slater has scored five, a CONCACAF World Cup qualifying high, of his team's nine total goals.
SBI will be providing live commentary of the today's affair, so, as always, please feel free to join us. You can leave your thoughts, opinions, commentary, analysis, and questions in the chat below.
Enjoy the action:
[protected-iframe id="749921a392988b8b3e3e41afef5888bd-93315145-36554976″ info="//wwwssl.coveritlive.com/embed.html?altcastCode=013572b938&srcdom=www.coveritlive.com&srcdomsec=wwwssl.coveritlive.com&height=550&entryLoc=top&commentLoc=top&titlePage=off&replayContentOrder=chronological&embedType=stream&titleImage=" style="display:none;"]