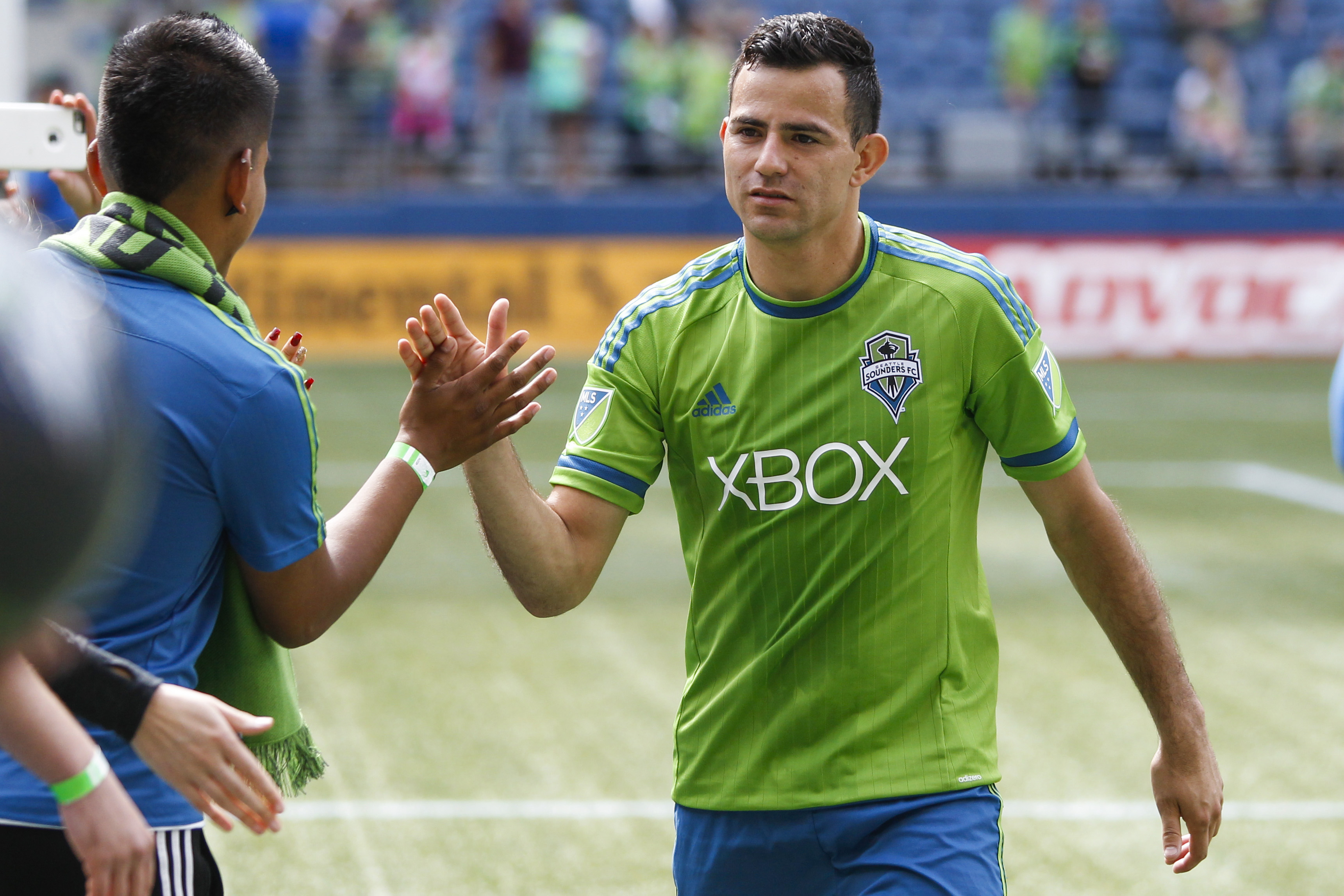 Free agency may be the new, cool kid on the block, but the Re-Entry Draft is still the old reliable neighbor that you can count on.
The MLS offseason is officially underway, and although much of the buzz is about the league's initial free agency class, the true player mechanism for bolstering rosters with proven talent is the Re-Entry Draft. The 2015 edition is once again split up into two phases, with the first to commence on Friday and the second next Thursday.
Phase 1 of the Re-Entry Draft usually sees very little movement given that clubs have to take players selected at the salary figure they are on rather than having the ability to negotiate a new deal like in Phase 2. Nonetheless, there are some quality players on this year's list that might be worth nabbing.
Even if there is little movement on Friday, there are still plenty of options that teams will be hoping they can pick up next week.
Here is a closer look at some of the top players available in the 2015 MLS Re-Entry Draft:
GABRIEL TORRES, F
Never really got going with the anemic Colorado Rapids, but the 27-year-old Panamanian forward has shown at the international level that he can score goals. That he netted four times and set up three others is not terrible given the club he played on. However, those numbers are probably not enough for him to stay on the $274,500 figure he is on. Phase 2 seems a safer bet.
MICHAEL FARFAN, M
Another 27-year-old option, Farfan could be worth picking up because of his age and experience in MLS. He made just seven starts in 17 appearances in his return to the league in 2015, recording just one assist and failing to score. His salary of $120,000 will likely scare teams off on Friday, so expect him to go in Phase 2.
BONIEK GARCIA, M
Far from being a young pup at 31-years old, but Boniek Garcia is a serviceable veteran option with quality and league experience. He might be on the decline and not have the same type of quality that he had when he initially arrived to the Houston Dynamo back in 2012, but still mustered three goals and five assists this season. The $303,750 he is making will scare teams off, so do not expect a Phase 1 move for him.
DONOVAN RICKETTS, GK
Traded for by the LA Galaxy only to have his option declined. Ricketts, 38, is in the twilight of his career, but still looks serviceable enough to be a solid back-up for a club in need of depth at goalkeeper. It is unlikely anyone takes him in Phase 1 given his $260,00 salary, meaning he will probably go in Phase 2 and have to renegotiate in order to stay in MLS.
KEVIN ALSTON, D
Sadly, he has not been the same player since suffering from leukemia in 2013. Nonetheless, Alston is a fullback with offensive tools, and there is a lack of that in MLS. That combined with his age, 27, and salary figure ($158,333) still makes him worth taking a flier on in Phase 2, especially if a club can get the latter number down.
ROY MILLER, D
Another fullback with attacking qualities, Miller became expendable at the New York Red Bulls due to the emergence of Kemar Lawrence. At 31 and making $200,000, Miller is not a cheap option. However, he can probably still be a starter for several clubs in this league. He should be scooped up, but probably not until Phase 2.
LEWIS NEAL, M
There is talk of him returning to Orlando City, but other MLS clubs may want to try and beat the Lions to the punch. Neal is no youngster at 34, but his versatility and league experience make him an intriguing possibility. That said, it is doubtful any team takes him in Phase 1 given that he is on a figure of $119,103 and is likely to serve primarily as a role player for whichever side he is on in 2016.
ZAC MACMATH, GK
The most likely of all these players to go in Phase 1. MacMath is still a relatively young goalkeeper at 24-years old, and has a bevy of experience under his belt. Throw in the cheap number he is on ($130,000), and you could have the pick of the draft given that he could still wind up being a starter in this league.
MAXIMILIANO URRUTI, F
Did not have his greatest season in 2015. Still, he helped the Portland Timbers win the MLS Cup, contributing four goals and three assists during the regular season. Urruti, at 24-years old, is still young enough to take a gamble on, especially when you consider that he is just a season removed from a 10-goal campaign. That $200,000 salary will need to come down, though, so expect a Phase 2 selection.
CHRIS SCHULER, D
Another value pick here is Schuler. Not only is he still 28-years old, but makes only $182,000 and has proven that he can be an impact player at centerback at times. The main concerns are whether he can recover from his latest injury in time for the season, and stay healthy for the course of an entire year. With those being unknowns, expect him to be grabbed in Phase 2.
MARCO PAPPA, M
One of the players that could potentially go in Phase 1, Pappa is still young enough at 28 to contribute for several years. His salary number of $75,000 is expected to increase in 2016, but it is unclear by how much. Regardless, he is coming off a season with the Seattle Sounders that saw him score three goals while assisting on six others, but also had to enter a league-mandated substance abuse program after being arrested on suspicions of a DUI in the summer.
STEVEN BEITASHOUR, D
Again, there is a premium for fullbacks in MLS, and Beitashour fits the bill. He has proven to be a relatively sturdy defender, and can get involved in the attack. The 28-year-old right back may not be as good as he was back in his days with the San Jose Earthquakes, but the fact that you can rely on him (he has started in at least 27 games in each of the last four seasons) makes him an intriguing option. While his $197,167 salary figure might scare some teams off, there should still be at least one willing to take him at that number.
PA MODOU KAH, D
The 35-year-old centerback might not have many years left to give, but he showed in 2015 that he can still play. Kah started 24 of the 25 regular season games he appeared in for the Vancouver Whitecaps, helping the club finish in a tie for fewest goals allowed and in second place in the crowded Western Conference. Kah can also provide something on the offensive end, as evidenced by his three goals and two assists this season, and the $170,000 he makes isn't too high. Likely a Phase 2 pick-up, but definitely a strong one.