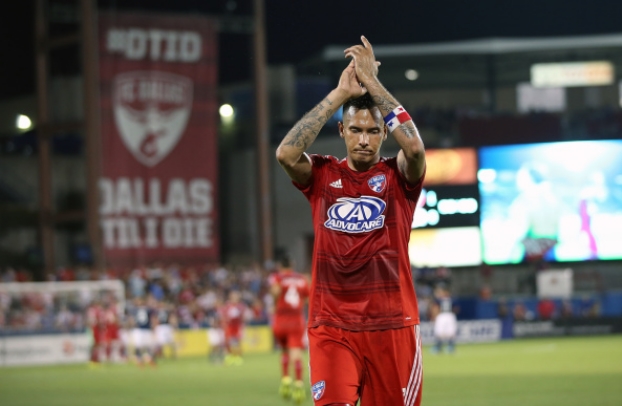 Blas Perez's four-year stint with FC Dalas has come to an end.
The 34-year-old Panamanian forward confirmed his exit from FC Dallas on Wednesday in an open letter on Twitter.
"On football there are cycles, unfortunately, the day on which FC Dallas and me must take separate ways, has come," the message says. "My will always was to remain at this club and renew my contract, but the board and technical staff have other plans against this will.
"It has been (four) great years at FC Dallas, a club which I would like to thank for the opportunity of letting my family and me to know this city and league. To everyone who works on this institution, thanks for receiving me and making me feel part of this family just from the first day I arrived at this club."
Perez only started 14 games this year for FC Dallas, but in total — including the postseason — he scored 37 goals in 103 appearances.
The Panamanian was recently linked with a move to Costa Rican side and CONCACAF Champions League contender Deportivo Saprissa.
Here is the full message he shared on his social media account: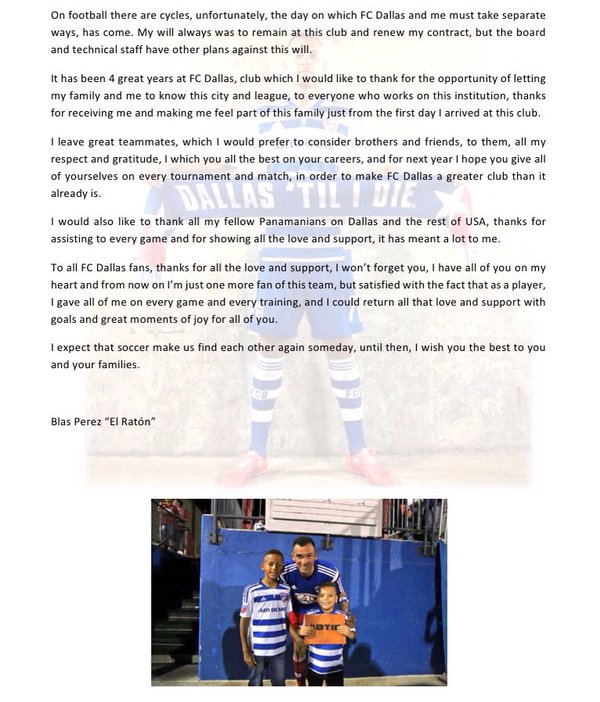 —
What do you think of Perez's departure? How will you remember Perez?
Share your thoughts below.