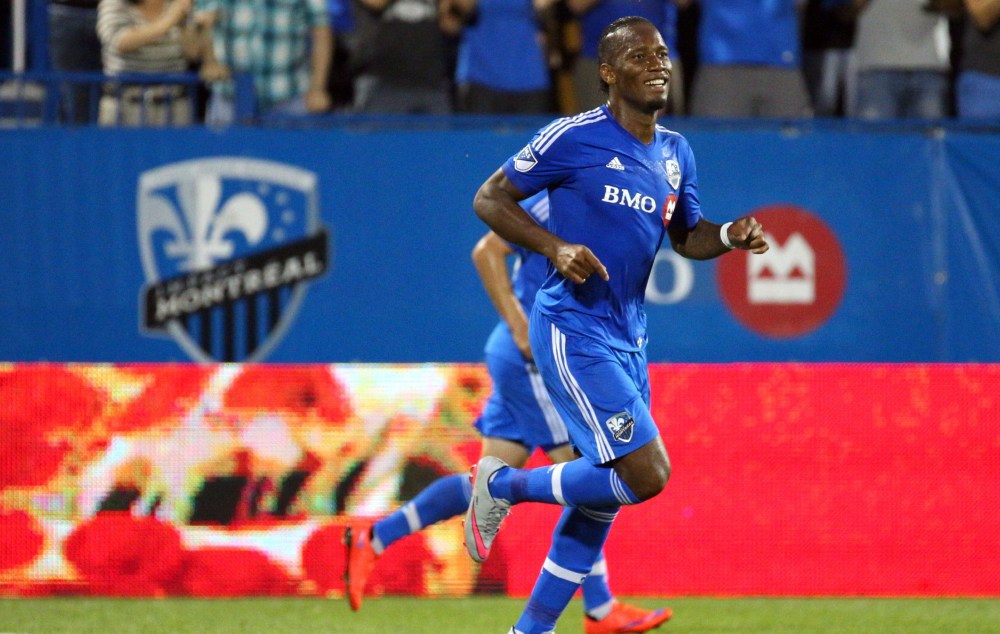 If Chelsea has its way, Didier Drogba's MLS tenure will be short-lived.
Chelsea interim manager head coach Gus Hiddink said on Wednesday that the club is working on trying to bring Drogba back, confirming reports that have surfaced in recent days. The 37-year-old Ivorian striker has another year on his deal with the Montreal Impact, but Chelsea is keen on trying to see him return as soon as possible.
If the English Premier League club cannot get him back this winter, it will look to hand him a role after the 2016 MLS season. Chelsea wants to reportedly either add him to the technical staff or appoint him as a club ambassador.
"I worked with him five or six years ago and I was delighted to have such a professional in the squad," Hiddink told reporters. "He is a legend already in this club, but also outside this club, in the world. So it's nice for guys with these big hearts to connect them somehow with the club. But he is playing for Montreal, under contract.
"All the big clubs, and the smaller ones, have these specific guys, figures, who can go into whatever they like – coach, ambassador, manager – but they must be given the opportunity to do so. They give the Chelsea brand a big image, worldwide."
Drogba, who took in Chelsea's game over the weekend alongside Hiddink and club owner Roman Abramovich, joined the Impact this past summer. He made a tremendous mark on the MLS side, scoring 11 goals in as many regular season matches while leading it to a playoff berth.
What do you think of Chelsea wanting Drogba back? Should the Impact keep him no matter what happens this offseason? How much would the MLS club change if he does leave this winter?
Share your thoughts below.