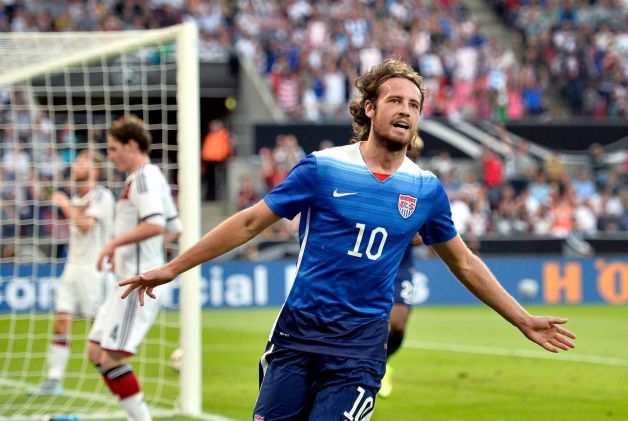 Mix Diskerud did not take too kindly to Abby Wambach's remarks on Wednesday, so he issued a response.
In a post on his personal Instagram account, the U.S. Men's National Team midfielder and Norweigan-American dual citizen responded to being called "foreign" by Wambach.
"Think about who you try to disenfranchise. Because if you see us as the group to disenfranchise, then at least let it be known who we are," Diskerud shared on his social media account.
Diskerud, born in Oslo, Norway, did not appreciate being singled out by the now-retired U.S. Women's National Team goal-scorer, saying: "Why are we your single oddballs?"
Wambach created a stir on Wednesday after saying that she would fire USMNT head coach Jurgen Klinsmann because she thinks he has had a reliance on foreign-born talent.
"First of all, (Klinsmann) hasn't really focused, I feel like, enough attention on the youth programs," Wambach said on Wednesday. "He says he has, I don't think that he has. Also the way that he has changed and brought in a bunch of these foreign guys is just not something that I believe in wholeheartedly."
Here is Diskerud's entire post:
https://www.instagram.com/p/_Z4ChQk1t0/
What do you think of Diskerud's comments? Should Wambach apologize for her comments?
Share you thoughts below.