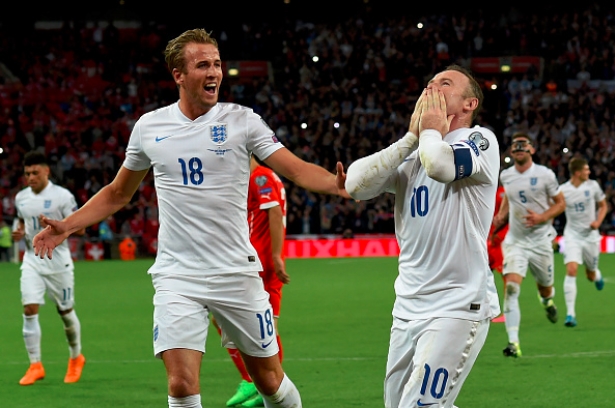 Two United Kingdom sides will face off from the start in Euro 2016, as England has been drawn with Wales into Group B in next summer's competition.
Elsewhere, Group E can be dubbed the tournament's group of death with Belgium, Italy and Sweden all looking to advance.
Behind Gareth Bale and company, Wales managed to qualify for their first major finals since 1958, but it now faces a daunting task in competing against Russia to make it out of the group.
Hosts France will fancy Group A, as Switzerland will likely be the only other country to put up a fight against the World Cup 2014 quarter-finalists.
The World Cup champions in Germany will face tricky competition with Robert Lewandowski and Poland in Group C, but will also look to slide past Ukraine and Northern Ireland.
Group D will see the Euro 2012 champions in Spain go up against Turkey, Croatia and the Czech Republic in order to defend its title. Belgium, Italy, Ireland and Sweden make up Group E. To finish it off, Portugal will battle the pool of Iceland, Austria and Hungary in Group F.
With the expansion of the competition from 16 to 24 teams, the four best third-place finishers, as well as the top two finishers in each group, will advance to the knockout rounds of Euro 2016.
Here's a closer look at the EURO 2016 draw:
Group A: France, Romania, Albania, Switzerland
Group B: England, Russia, Wales, Slovakia
Group C: Germany, Ukraine, Poland, Northern Ireland
Group D: Spain, Czech Republic, Turkey, Croatia
Group E: Belgium, Italy, Ireland, Sweden
Group F: Portugal, Iceland, Austria, Hungary
__
What do you think of the draw? Who do you foresee making a run to the final? Which Group Stage games are you looking forward to most?
Share your thoughts in the comments section below.