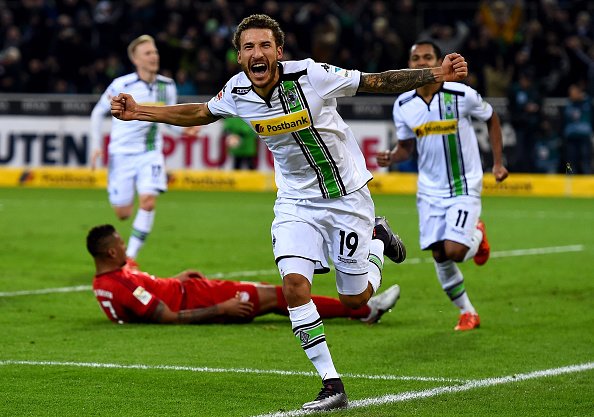 Fabian Johnson's run of goal-scoring form continued on Saturday against the German Bundesliga's top team.
Johnson scored the third of three successive goals for Borussia Moenchengladbach, which claimed a 3-1 victory over league leader Bayern Munich. The loss was Bayern Munich's first of the 2015-16 Bundesliga season.
The U.S. Men's National Team midfielder's 68th-minute finish all but sealed the three points for Moenchengladbach. Darting down the center of the field, Johnson was picked out by a long ball from Julian Korb just behind the Bayern defense. Ruled onside, Johnson drove towards goal before finishing past Manuel Neuer with a right-footed shot.
The goal was Johnson's fourth in three games across all competitions for Monchengladbach, which now sits third in the Bundesliga. He now has four league goals and six overall this season.
Check out a video of Johnson's finish below:
[protected-iframe id="a5558b1f4fdfaff1bf86bed3d22b88b9-93315145-33390693″ info="http://player.foxfdm.com/sports/embed-iframe.html?videourl=http://link.theplatform.com/s/BKQ29B/PrHO5RIT07WC?mbr=true&feed=FOX%20Soccer%20Playlist&iu=/fscom/soccer/homepage&policy=51457&player=sportscom-1.7.2&format=SMIL&Tracking=true&Embedded=true&formats=MPEG4,FLV" width="640″ height="360″ frameborder="0″ scrolling="no" allowfullscreen=""]