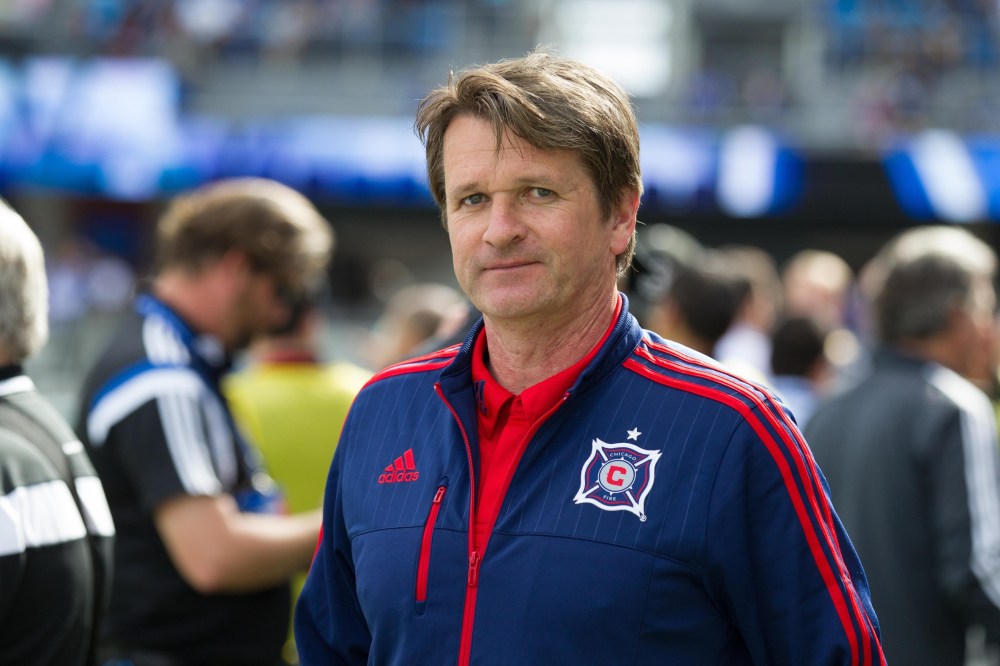 After departing the Chicago Fire towards the tail end of last season, Frank Yallop has found himself a new gig.
On Wednesday, Yallop was named head coach and president of soccer operations for USL side Arizona United SC. His contract is for three years.
"Entering our third season of play, we wanted to show our fans and our players that we were committed to putting a winning and championship product on the field, and we couldn't think of a better way to communicate it than hiring someone like Frank Yallop," Arizona United SC co-chairmen Kyle Eng and Brett Johnson said in a release. "Frank's experience and success speaks for itself and he'll immediately raise the bar and put the rest of the league on notice that Arizona United SC is serious about being the best club in USL."
Yallop, who spent 13 combined years as a coach in MLS, won two MLS Cup titles and was also honored as MLS Coach of the Year twice during his tenure.
Most of his successes came with the San Jose Earthquakes, a franchise he won both MLS Cup titles with and also the Supporters' Shield almost a decade later. He also coached the LA Galaxy and, most recently, the Fire.
Yallop, who represented Canada at the international level as a player, also coached the national team in between coaching stints with the Earthquakes and the Galaxy.
What do you think of Yallop's decision to coach Arizona United? Think he will do well in the USL?
Share your thoughts below.