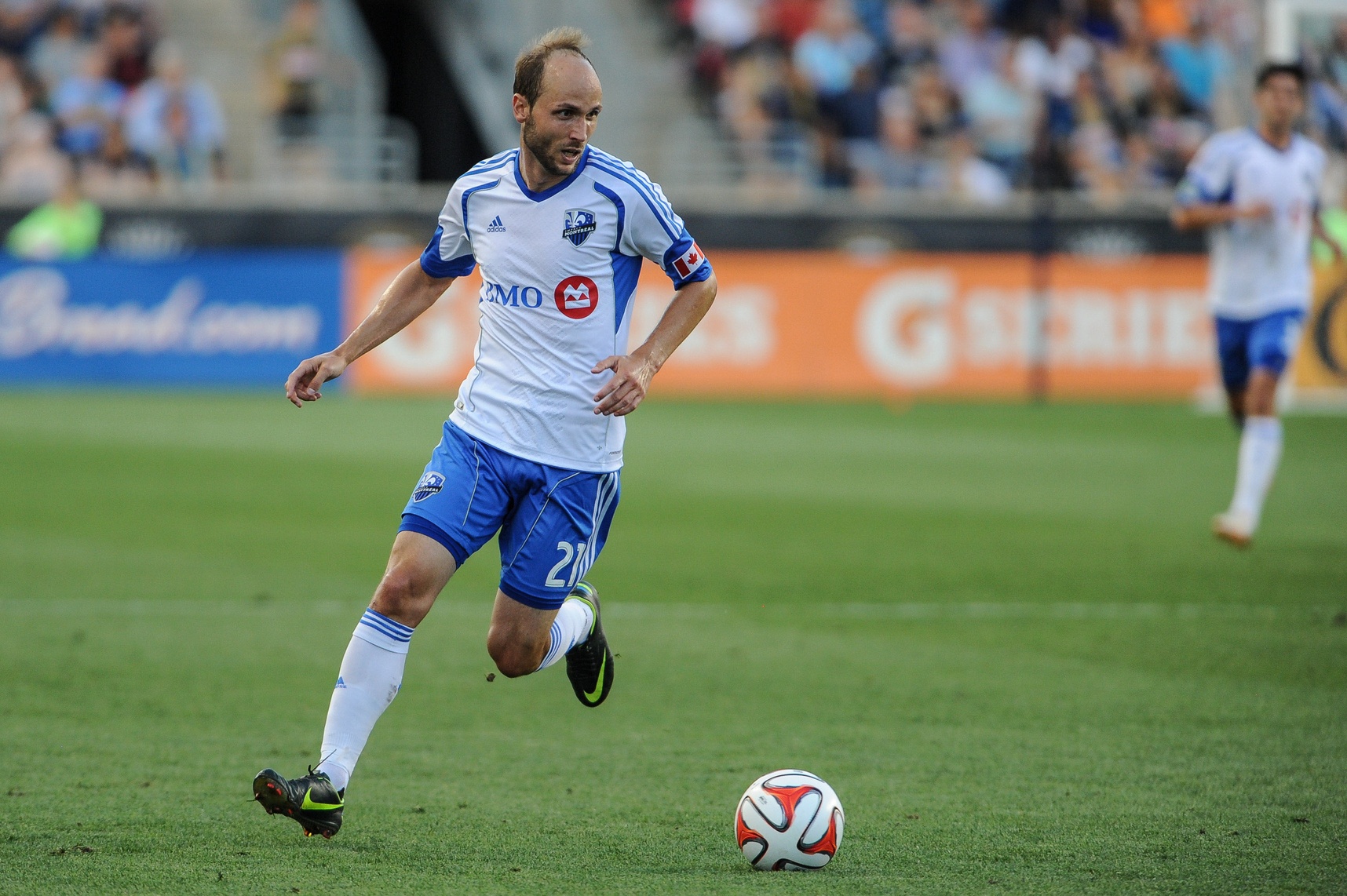 A highly-sought after member of the inaugural MLS free agent class, Justin Mapp knew he would have every ability to find a club that provided him with the perfect fit, and he found just that with Sporting Kansas City.
The 31-year-old winger became the first free agent off the market on Monday by signing with Sporting KC, signaling a match that both sides believe is one made in heaven. In Mapp, Sporting KC adds a dynamic winger, one that could provide both goals and assists on either side, while in Sporting KC, Mapp finds a club that fits his skill set and provides a group of teammates and coaches that made everything about the move feel just right.
"I think it was a good fit," Mapp said. "Just seeing the team from afar and playing against them for a number of years, I know the type of players they have. I've got a sense of the coach that Peter is and knowing the players they have and the way I like to play, I thought it felt right for me and my game and, hopefully, that's the case."
"It's easy to understand that Justin would be sought after by all of the other 19 teams in the league, outside of his former team in Montreal," added head coach Peter Vermes. "He's been a very good player in MLS. I think that he has some special qualities as a player and I think anybody in the league would want to have those qualities in their team. We knew it would be a bit of a competition, but at the same time, it really came down to what Justin was looking for. He had the opportunity to make this decision and from our point of view, it was us giving him a clear picture of who we are and how we see him within our team."
With the ink now dried on Mapp's Sporting KC contract, Vermes can already imagine exactly what the 31-year-old winger can provide the perennial playoff contender.
Although he was limited to just five appearances in 2015 due to injury, Mapp provides Sporting KC with a commanding presence on the right side, helping widen the club's attack alongside Graham Zusi on the opposite flank. A talented playmaker, Mapp can tuck inside from either the right or the left side or provide a killer cross into the likes of Dom Dwyer or Krisztian Nemeth.
Vermes, who also acknowledged that the former Montreal Impact star could even find some time as a pure central playmaker, says that Mapp provides the total package, and will transition seamlessly to Sporting KC's style due to both his technical ability and soccer instincts.
"It was more his quality and how he fits in with us," Vermes said, "and the fact that he can play on that frontline on either side and the fact that he's another player, like I said, he can give the final pass and he can score. He can help you in possession. All of those things are very, very important.
"We're very fortunate that we've added a player to our team that knows the league, that I believe, in some respects, has been extremely underrated in this league at a lot of points. Make no mistake about it: he's an excellent player and he gives us a lot that I think we need as a team, so I think it's a great addition."
Mapp's addition could prove to be just one of several made by Vermes and Co. in the buildup to the 2016 season.
In addition to Mapp's signing, the club snagged goalkeeper Alex Kann in last week's Re-Entry Draft, while the club remains in negotiations to facilitate the returns of Soni Mustivar, Paulo Nagamura and Mikey Lopez.
According to Vermes, "time will tell" what moves the club makes going forward, although the continuous pursuit of improvement is set to extend far past the signing of the club's top target in Mapp.
"We're definitely looking to add a player to each line," Vermes said. "I love the fact that, and it makes it easier too, that we were able to close this opportunity (with Mapp) as early as we did because it helps us as well.
"We know we've got a sure product in Justin, so it gives us the ability to direct our focus on the other lines on our team. We added another goalkeeper (Kann), which was an important aspect, but we're still looking to add another midfielder and another defender."