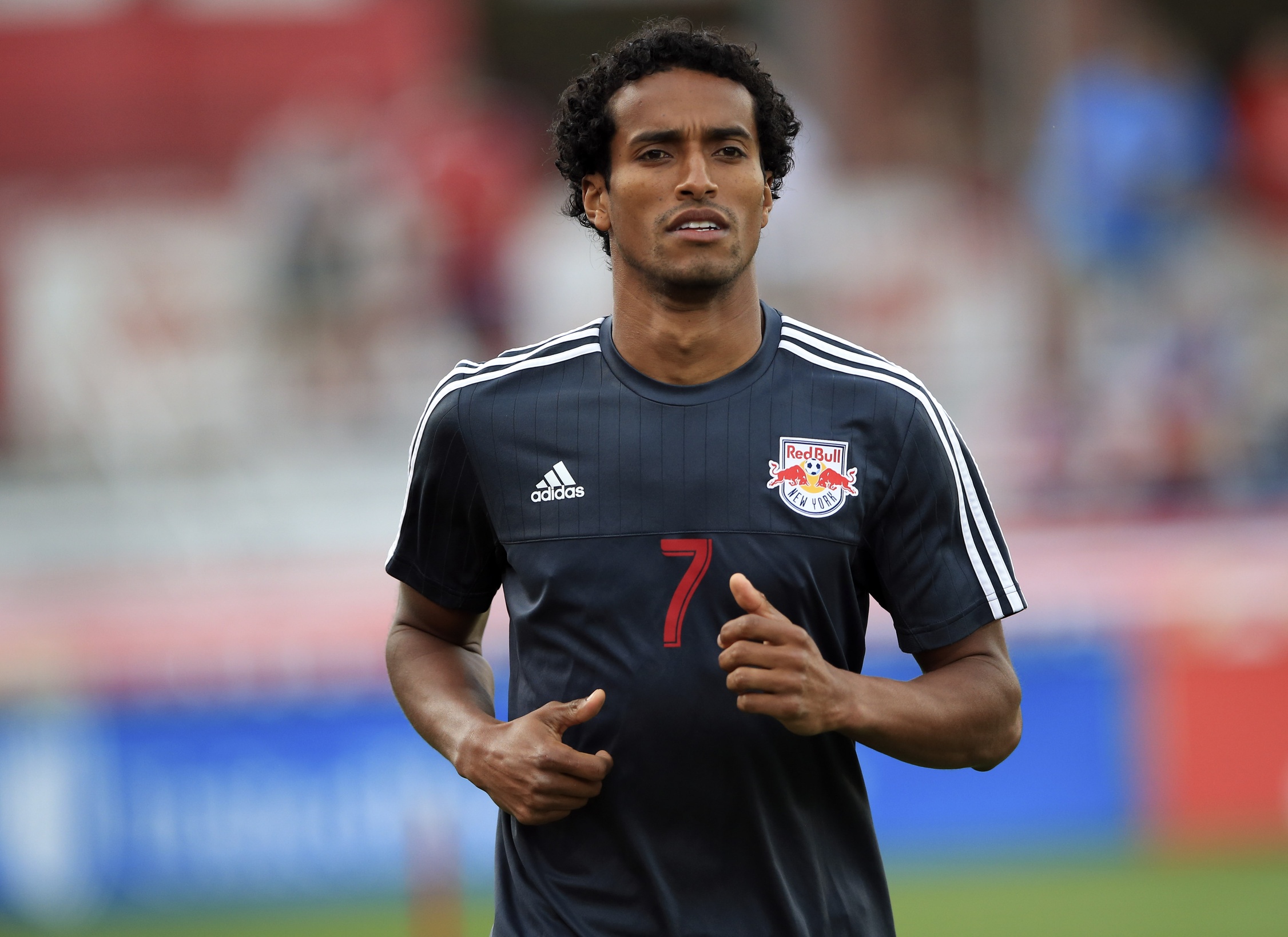 Following Sunday's playoff elimination at the hands of the Columbus Crew, the New York Red Bulls have made their initial roster moves, although several of those expected to depart could return in the very near future.
The Red Bulls announced on Wednesday that the club has declined options on Roy Miller, Damien Perrinelle, Shaun Wright-Phillips, Kyle Reynish, Anthony Wallace, Leo Stolz, Manolo Sanchez, Marius Obekop and Dane Richards. The Red Bulls tenures of Wright-Phillips, Perrinelle and Reynish may not be coming to an end, however, as the club continues discussions with the trio over possible returns to the club.
"We want to thank each player for their service to the club and wish them nothing but the best moving forward," said Sporting Director Ali Curtis. "Despite options not being exercised for Shaun, Kyle and Damien, the club is in discussions with each player and is looking to bring those players back in 2016."
The departure of Miller sees the Red Bulls cut ties with their longest-tenured player, as the Costa Rican fullback had been a staple of the club's back line since joining in 2010. However, Miller saw playing time limited in 2015 due to injuries and the emergence of fullback Kemar Lawrence.
Perrinelle's potential return comes on the heels of injury, as the French defender suffered a left knee injury against D.C. United in the Eastern Conference Semifinals. Prior to his season-ending injury, Perrinelle had featured in 28 games for the Red Bulls in 2015.
As things stand, the Red Bulls have 21 players under contract heading into 2016.
What do you think of the Red Bulls' moves? Any surprises?
Share your thoughts below.