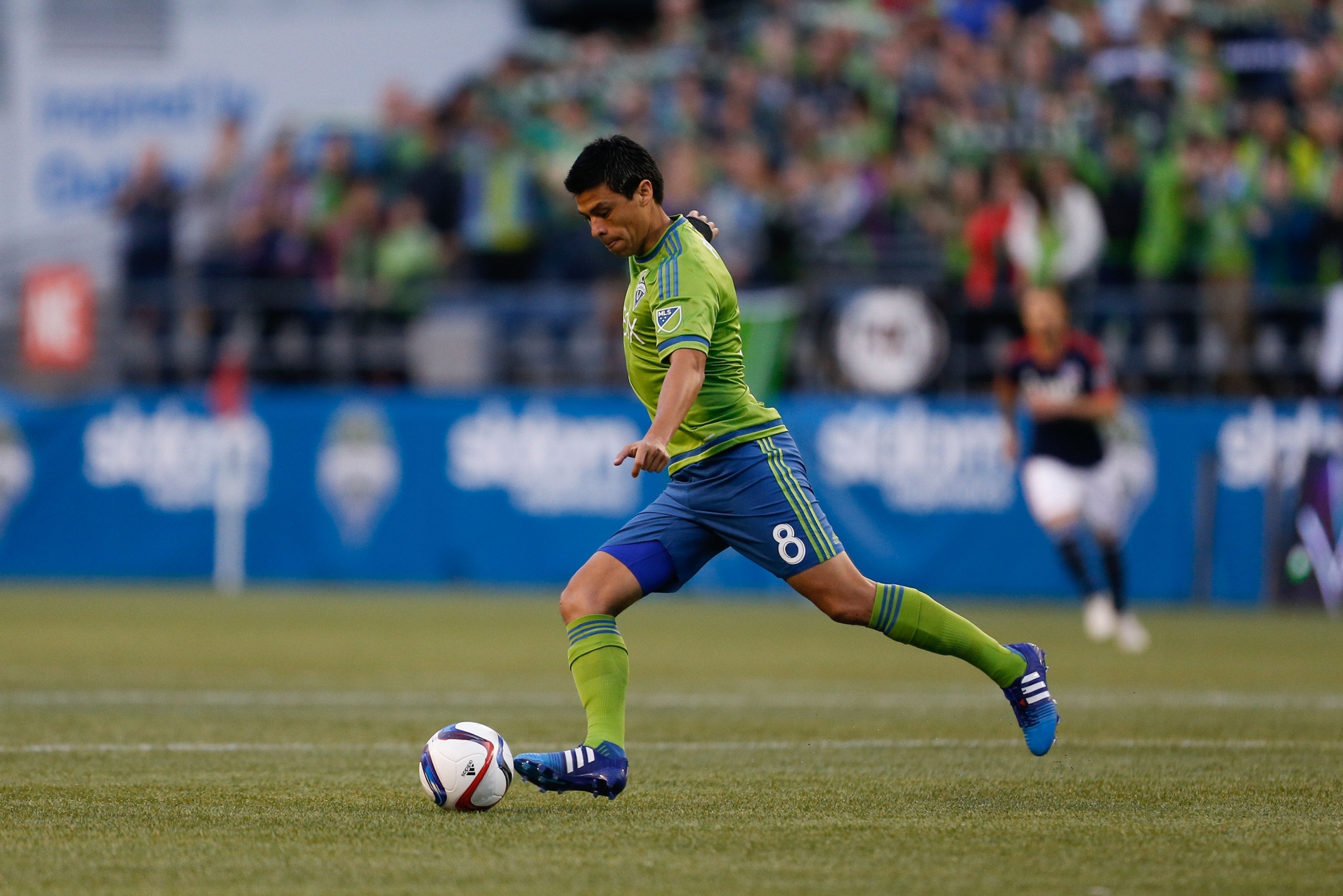 Just three days after the completion of the 2015 season, MLS will kickstart the offseason with the first of the league's series of drafts.
A total of 27 players are up for grabs on Wednesday afternoon as the league holds the 2015 MLS Waiver Draft. The draft consists of players who have been waived, but do not qualify for the Re-Entry Draft or free agency. Under-contract players selected in Wednesday's draft will be added to the selecting team's roster, while out-of-contract players selected must be made a genuine offer by the team that chooses them.
The draft order is determined by the reverse order of the final standings, with the Chicago Fire selecting first while the MLS Cup champion Portland Timbers hold the last pick.
Among those eligible are former Columbus Crew centerback Emmanuel Pogatetz, ex-Seattle Sounders midfielder Gonzaleo Pineda, Welch forward Robert Earnshaw and former UCLA standout and first round 2014 MLS Draft pick Leo Stolz.
Here's a closer look at the 27 players eligible for selection Wednesday as well as the order teams will choose:
PLAYERS AVAILABLE
Daneil Cyrus (Chicago Fire)
Adailton dos Santos (Chicago Fire)
Charles Eloundou (Colorado Rapids)
Emanuel Pogatetz (Columbus Crew SC)
Ben Speas (Columbus Crew SC)
Kristinn Steindorsson (Columbus Crew SC)
Facundo Coria (D.C. United)
Otis Earle (FC Dallas)
AJ Cochran (Houston Dynamo)
Michael Lisch (Houston Dynamo)
Mika Vayrynen (LA Galaxy)
Timothy Mulgrew (New England Revolution)
Pablo Alvarez (New York City FC)
Sebastian Velasquez (New York City FC)
Leo Stolz (New York Red Bulls)
Adam Bedell (Orlando City SC)
Sidney Rivera (Orlando City SC)
Jeanderson Pereira (Portland Timbers)
Jean-Baptiste Pierazzi (San Jose Earthquakes)
Paulo Renato (San Jose Earthquakes)
Tomas Gomez (San Jose Earthquakes)
Michael Azira (Seattle Sounders)
Thomas Bedinelli (Seattle Sounders)
Andres Correa (Seattle Sounders)
Gonzalo Pineda (Seattle Sounders)
Robert Earnshaw (Vancouver Whitecaps)
Caleb Clarke (Vancouver Whitecaps)
WAIVER DRAFT ORDER:
1. Chicago Fire
2. Colorado Rapids
3. Philadelphia Union
4. New York City FC
5. Real Salt Lake
6. Houston Dynamo
7. Orlando City SC
8. San Jose Earthquakes
9. Toronto FC
10. New England Revolution
11. Sporting Kansas City
12. LA Galaxy
13. D.C. United
14. Montreal Impact
15. Seattle Sounders
16. Vancouver Whitecaps
17. FC Dallas
18. New York Red Bulls
19. Columbus Crew SC
20. Portland Timbers
—
What do you expect from the 2015 MLS Waiver Draft? What players do you see as valuable MLS contributors going forward? Any potential diamonds in the rough?
Share your thoughts below.