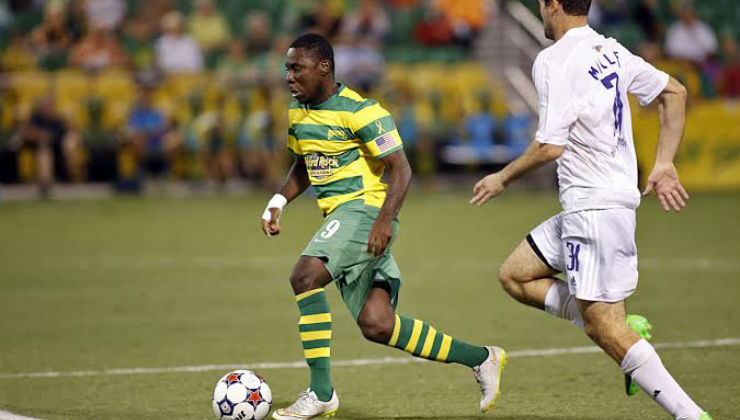 Freddy Adu's late-season performances have earned the 26-year-old forward a new deal with the Tampa Bay Rowdies.
The Rowdies announced on Tuesday that Adu has signed a new one-year contract to remain with the club in 2016 with a club option for the 2017 season.
"We liked what we saw from Freddy Adu last season and we're excited to see what he can do with a full preseason of preparation," Tampa Bay Rowdies Head Coach Stuart Campbell said. "He hasn't had a regular preseason experience in a while now and I think it'll be hugely beneficial to him to have the chance to build up to the regular season instead of getting thrown into the mix midway like last year."
In re-signing with the Rowdies, Adu finds a bit of club stability, a privilege that has been ill afforded to him in recent seasons. The new deal will allow Adu to stay at a club for more than one season for the first time since his 2011-13 stay with the Philadelphia Union.
Adu, whose signing with the Rowdies saw the 26-year-old join his 13th club, saw his initial Rowdies campaign hampered by injuries. In total, Adu went on to make eight appearances for the Rowdies while producing three assists in 2015, his 13th professional season since joining D.C. United as a 14-year-old in 2004.
The Adu announcement, which was originally reported by Sports Illustrated, comes on the heels of another big offseason move for the Rowdies, who announced on Monday that the club had signed forward Tom Heinemann, formerly of Ottawa Fury FC.
What do you think of the Adu reports? How will he fare in 2016?
Share your thoughts below.