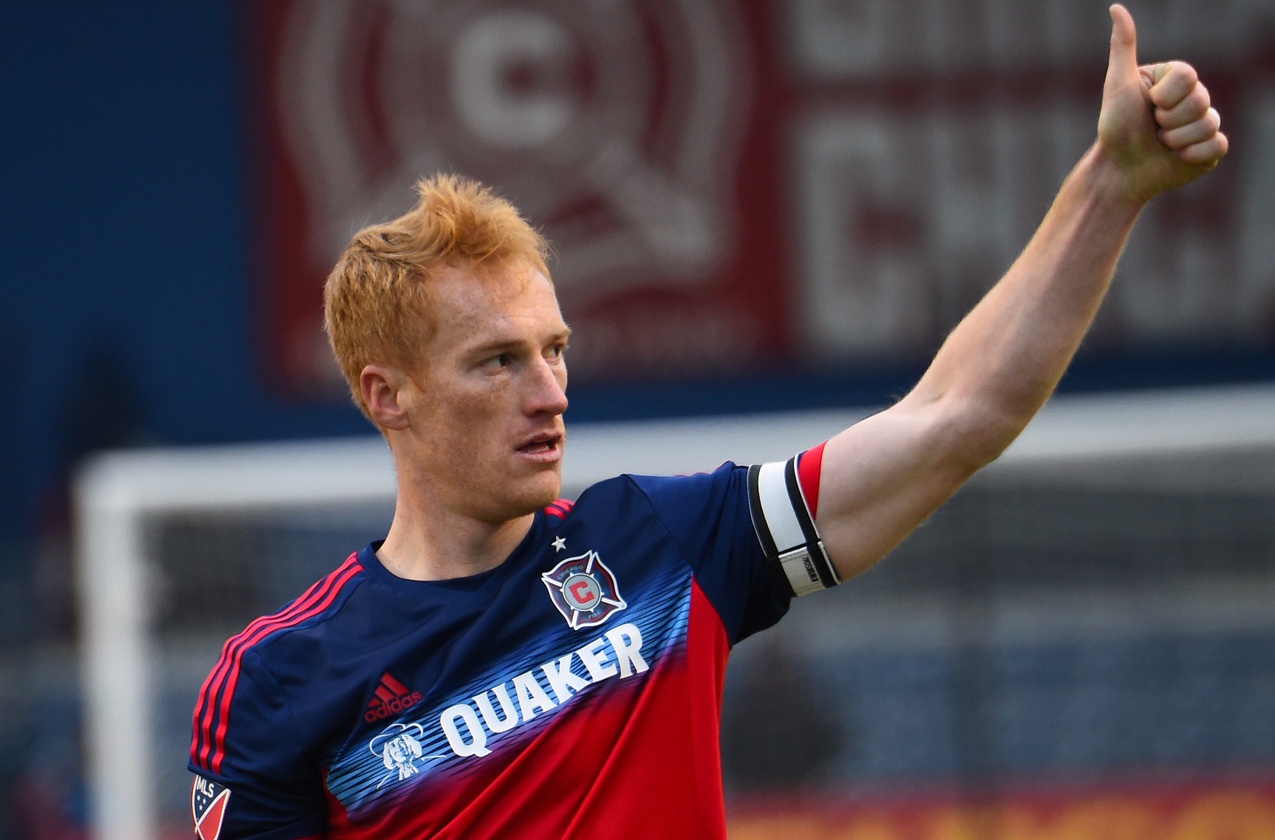 The LA Galaxy have been hit by the departure of several key veterans, but it appears that the club is nearing the acquisition of another long-time MLS contributor as a replacement.
Goal USA is reporting that the Galaxy are on the verge of signing 11-year league veteran and current free agent Jeff Larentowicz. The 32-year-old Larentowicz has featured as both a center back and midfielder throughout his MLS career, and is expected to help plug the holes left by the recent departures of central defender Omar Gonzalez and center midfielder Juninho.
Larentowicz, who previously captained the Colorado Rapids to the 2010 MLS Cup, last played for the Chicago Fire. He scored six goals for the Fire in a 2015 campaign that saw them finish last in the league.
Larentowicz, who is the league leader in minutes played since the 2010 season, is not the only player the Galaxy are reportedly targeting. According to Goal USA, the Galaxy are also eyeing European-based options to make up for their recent departures, while fullback Ashley Cole is nearing a deal with the club.
What do you think of the reported Larentowicz deal? Like the move? How will he fit in with the Galaxy?
Share your thoughts below.