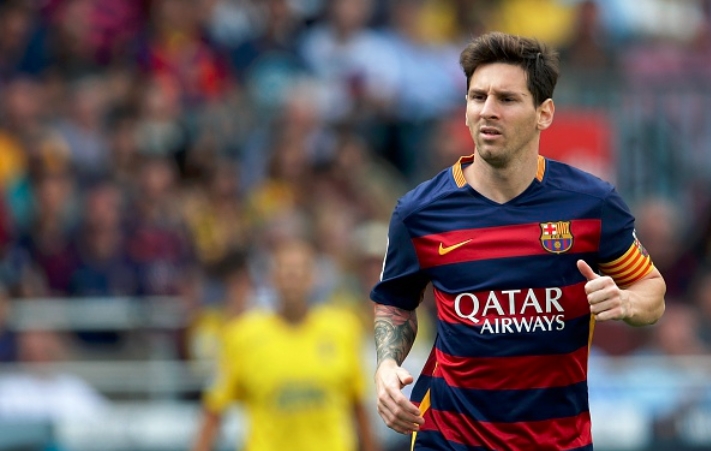 The games might already be underway, but Saturday still has an action-packed schedule to offer.
One of the day's most interesting matches will take place in Spain, as Barcelona visits Valencia. New Valencia head coach Gary Neville will not be officially on the sidelines for the match, but will be watching from the stands as his struggling club tries to slow down Leo Messi, Neymar, and the rest of Barcelona's star-studded lineup.
Another intriguing bout is between Borussia Dortmund and Wolfsburg, as the second- and third-placed clubs in the German Bundesliga square off. Wolfsburg has the advantage of playing at home, but will need to find a way to stymie the red-hot Pierre-Emerick Aubameyang.
In the mood for some college action? You are in luck. Stanford and Wake Forest meet at night, with U.S. Men's National Team striker Jordan Morris trying to lead the Cardinal to its latest victory.
The full schedule for today's games is below. If you will be watching today's soccer, please feel free to share your thoughts, opinions and some play-by-play in the comments section.
Enjoy the action.
ENGLISH PREMIER LEAGUE
7:45 a.m. — NBCSN/NBC Sports Live Extra/NBC Universo — Stoke City vs. Manchester City
10 a.m. —NBCSN/NBC Sports Live Extra/NBC Universo — Manchester United vs. West Ham United
10 a.m. — NBC Sports Live Extra — Swansea City vs. Leicester City
10 a.m. — NBC Sports Live Extra — Arsenal vs. Sunderland
10 a.m. — NBC Sports Live Extra — West Bromwich Albion vs. Tottenham Hotspur
10 a.m. — NBC Sports Live Extra — Southampton vs. Aston Villa
10 a.m. — NBC Sports Live Extra — Watford vs. Norwich City
12:30 p.m. — NBC/NBC Sports Live Extra — Chelsea vs. Bournemouth
SPANISH LA LIGA
10 a.m. — beIN Sports USA/beIN Sports en Español/beIN Sports Connect — Real Madrid vs. Getafe
12:15 p.m. — beIN Sports en Español/beIN Sports Connect — Granada vs. Atlético Madrid
2:30 p.m. — beIN Sports USA/beIN Sports en Español/beIN Sports Connect — Valencia vs. Barcelona
4 p.m. — beIN Sports en Español/beIN Sports Connect — Deportivo La Coruña vs. Sevilla
4:05 p.m. — beIN Sports Connect — Real Betis vs. Celta de Vigo
ITALIAN SERIE A
9 a.m. — RAI Internazionale — Torino vs. Roma
2:45 p.m. — RAI Internazionale/beIN Sports Connect — Inter vs. Genoa
GERMAN BUNDESLIGA
9:30 a.m. — Fox Sports 1/Fox Sports Go/Fox Soccer 2Go — Borussia Mönchengladbach vs. Bayern Munich
9:30 a.m. — Fox Sports 2/Fox Sports Go/Fox Deportes/Fox Soccer 2Go — Hertha Berlin vs. Bayer Leverkusen
9:30 a.m. — Fox Soccer 2Go — Ingolstadt vs. Hoffenheim
9:30 a.m. — Fox Soccer 2Go — Hamburg vs. Mainz 05
9:30 a.m. — Fox Soccer 2Go — Cologne vs. Augsburg
12:30 p.m. — Fox Sports 2/Fox Sports Go/Fox Soccer 2Go — VfL Wolfsburg vs. Borussia Dortmund
FRENCH LIGUE 1
11 a.m. — beIN Sports Connect — Lyon vs. Angers
ENGLISH LEAGUE CHAMPIONSHIP
10 a.m. — beIN Sports Connect — Burnley vs. Preston North End
ENGLISH FA CUP
10 a.m. — Fox Soccer 2Go — Northampton Town vs. Northwich Victoria
10 a.m. — Fox Soccer 2Go — Stourbridge vs. Eastleigh
SCOTTISH PREMIER LEAGUE
7:30 a.m. — Fox Soccer 2Go/Fox Soccer Plus — Dundee vs. Aberdeen
NCAA MEN
7 p.m. — ESPN3 — Stanford vs. Wake Forest