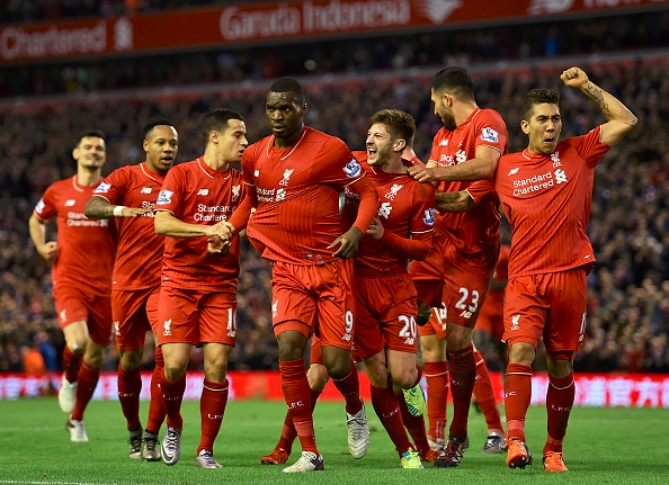 As the holiday period continues, the Premier League features yet another contest while La Liga returns to play one last time before the New Year.
In England, Liverpool looks to keep the club's push up the table alive following a Boxing Day victory over Leicester City. In their path will be struggling Sunderland, who enter Wednesday's clash sitting 19th in the league and seven points out of safety.
Meanwhile, La Liga's slate of games features the league's top teams, with Real Madrid headlining the morning action in a clash with Real Sociedad. In the afternoon, Barcelona faces off with Real Betis, while Atletico Madrid takes on Rayo Vallecano,
If you will be watching today's action, please feel free to share your thoughts and opinions in the comments section below.
Enjoy the action (Check below for today's soccer TV schedule):
10 a.m. – beIN Sports USA – Real Madrid vs. Real Sociedad
10 a.m. – beIN Sports Connect – Levante vs. Malaga
12:15 p.m. – beIN Sports USA – Rayo Vallecano vs. Atletico Madrid
12:15 a.m. – beIN Sports Connect – Sevilla vs. Espanyol
12:30 p.m. – beIN Sports Connect – Eibar vs. Sporting Gijon
2:30 p.m. – beIN Sports Connect – Getafe vs. Deportivo La Coruña
2:30 p.m. – beIN Sports USA – Barcelona vs. Real Betis
2:30 p.m. – beIN Sports Connect – Celta Vigo vs. Athletic Bilbao
2:45 p.m. – NBCSN – Sunderland vs. Liverpool
2:45 p.m. – Fox Soccer 2Go – Dundee vs. Celtic
3:00 p.m. – beIN Sports en Español – Las Palmas vs. Granada