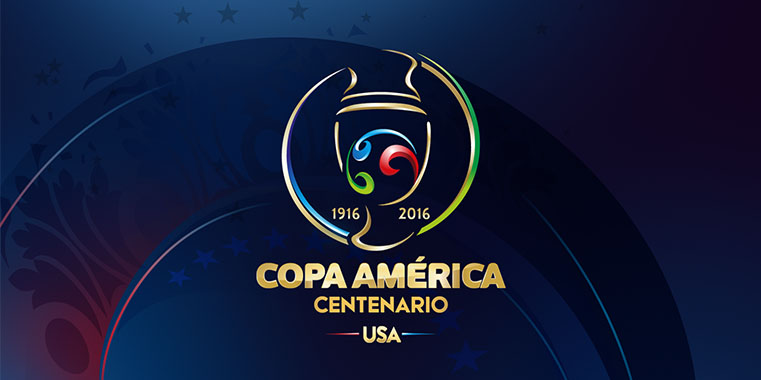 The U.S. Men's National Team's path through the Copa America has been made a bit clearer.
CONCACAF revealed on Thursday that the USMNT, Brazil, Argentina and Mexico have been selected as the seeded nations for the tournament, which is set to be held from June 3-26 across the U.S.
The USMNT's selection comes to the nation's status as hosts, while Argentina is recognized as the top team in the South American region. The selections of Brazil and Mexico come as a result of the two nations' successes in their respective confederations throughout the past 100 years.
The remaining 12 participating nations will be sorted into the four groups in early 2016.
As host, the USMNT will kickoff the group stage on June 3 at Santa Clara's Levi Stadium before visiting Chicago and Philadelphia on June 7 and 11, respectively. Argentina's path through the group stage will begin on June 6 at Levi Stadium, and continue June 10 in Chicago before finishing in Seattle on June 14.
El Tri's group stage will go through Phoenix (June 5), Pasadena (June 9) and Houston (June 13), while Brazil will travel to Pasadena (June 4), Orlando (June 8) and Foxborough (June 12).
Seattle, New Jersey, Foxborough and Santa Clara will all host matches in the quarterfinal round before Houston and Chicago host the semifinals. The finale will be held on June 26 at MetLife Stadium in East Rutherford, N.J.
Here's a closer look at each team's respective group stage schedule:
USMNT
June 3 – Levi's Stadium (Santa Clara)
June 7 – Soldier Field (Chicago)
June 11 – Lincoln Financial Field (Philadelphia)
ARGENTINA 
June 6 – Levi's Stadium (Santa Clara)
June 10 – Soldier Field (Chicago)
June 14 – CenturyLink Field (Seattle)
MEXICO
June 5 – University of Phoenix Stadium (Glendale)
June 9 – Rose Bowl (Pasadena)
June 13 – NRG Stadium (Houston)
BRAZIL
June 4 – Rose Bowl (Pasadena)
June 8 – Citrus Bowl (Orlando)
June 12 – Gillette Stadium (Foxbrough)
—
What do you think of the Copa America schedule? Which games do you expect to attend?
Share your thoughts below.