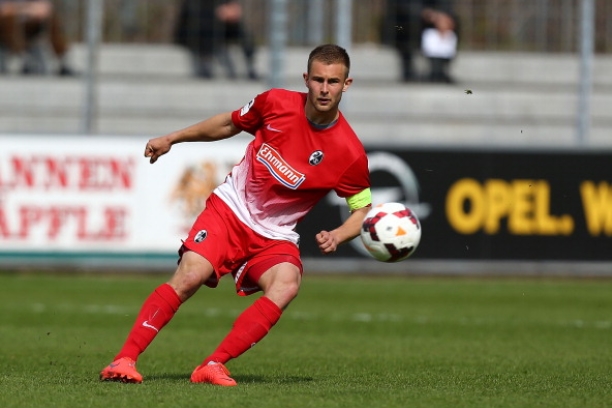 After suffering a right-knee injury almost a year and a half ago, Caleb Stanko must feel pretty good right about now as he scored a goal for SC Freiburg.
American midfielder Stanko, 22, scored the only goal for Freiburg during its 1-1 tie against FC Luzern in a friendly on Monday.
Stanko, who suffered an ACL tear in August 2014, made his debut for the Freiburg senior team at the beginning of the 2015-16 campaign. He has dressed in a handful of games for the second-tier side, but has only appeared three times in league competition.
Freiburg is currently in second place in the 2. Bundesliga table, just three points behind RB Leipzig in first. Stanko and his club will kick off the second half of their campaign on Feb. 5 against VfL Bochum.
Here is Stanko's goal (begins at 1:40):
What do you think of Stanko's goal? Expect him to see more playing time?
Share your thoughts below.