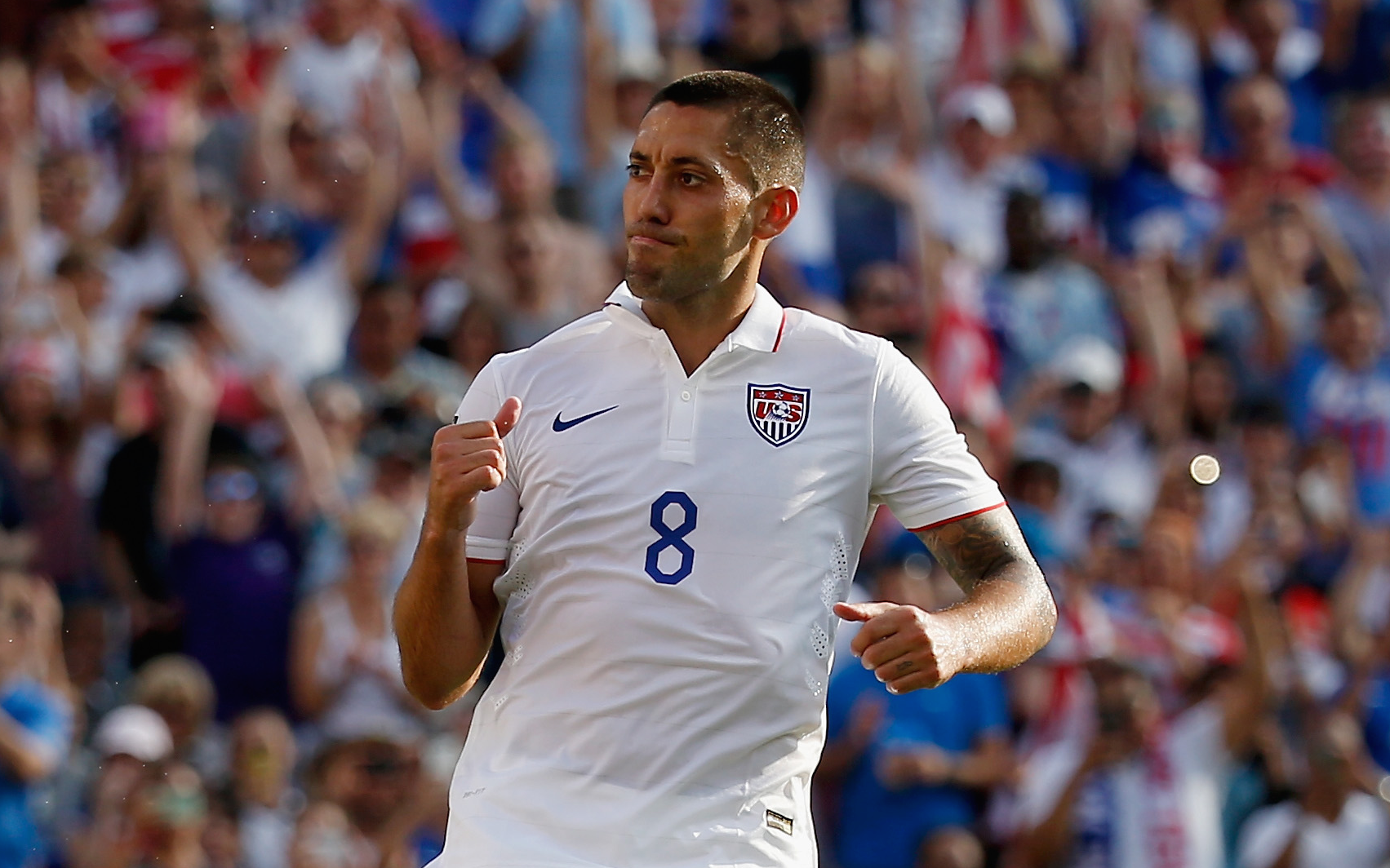 Clint Dempsey would like to play in the Copa America Centenario this summer, but whether he gets that chance remains to be seen.
The U.S. Men's National Team has looked a bit different in its two most recent camps, as head coach Jurgen Klinsmann has opted to call in younger players while leaving some veterans at home with their clubs. Dempsey has revealed that he chose to skip the U.S.'s annual winter camp this month, but he was surprisingly omitted by Klinsmann during the U.S.'s first pair of World Cup qualifiers back in November.
Dempsey's absence has led some observers to wonder whether he is being phased out of the U.S. picture by Klinsmann much in the same way that Carlos Bocanegra or Landon Donovan were in recent years. Dempsey is not concerning himself, however, with whether that is the case or not.
"I don't worry about it," said Dempsey. "All you can focus on is your play and how you do during the year. If you're not playing well, if you're not fit, then you're not going to get an opportunity to get called in. I've enjoyed my time with the national team, I've had a good career, hopefully it continues, but I don't think it's always in your hands to decide that. Your play has to.
"If there's more games, there's more games. If there's not, there's not. It's not my job to make those decisions. My job is just to always work hard and make sure I put myself in position to whatever team calls upon me that I can perform and I feel like I did that last year."
Statistically, Dempsey did have a productive 2015. The 32-year-old forward played in 10 games with the U.S. and scored nine goals, most of which came in the CONCACAF Gold Cup. Additionally, the American veteran contributed 10 goals and 10 assists for the Sounders in the MLS regular season.
Dempsey was slowed, however, by a number of injuries. They limited his ability to make an impact, and he struggled to find the back of the net in the fall with the same kind of regularity that he did earlier in the year.
For Dempsey, all that is in the past. His focus right now is on preparing for the upcoming MLS campaign, and getting off to a good start there could allow him to get back into the national team picture ahead of the Copa America Centenario in June.
"It would be cool if I get the opportunity," said Dempsey. "It's a tournament I enjoyed watching as a kid. When people asked me what club did I support growing up, I didn't really watch a lot of club soccer. The only channels I was able to get in my house were like international games, so that's kind of what I watched.
"Seeing World Cups, Copa America, I kind of gravitated towards kind of the latin style, South American style of the game. To be able to play in a major tournament like that would be awesome if it's meant to be. All I can do is work hard and make sure I put myself in a position to be available."
Whether Dempsey is there or not this summer, he sees real value in the Copa America Centenario. Not only will the U.S. be able to test itself against some stiff competition, but a strong finish would help the U.S. rebound from a disappointing 2015 in a big way.
"It's on American soil so you've got to think it's a great opportunity to do well, especially after not getting the results that we wanted in Gold Cup and also in the (Confederation's Cup) playoff game," said Dempsey. "It's huge for the country to really kind of bounce back, and have the game be in good standing again here in the states."