D.C. United's new home may be several years away from completion, but the club's latest release has offered a better look at what exactly can be expected from the Buzzard Point project.
Expected to open in 2018, the stadium was the subject of several renderings released Tuesday, offering a look at D.C. United's plans for the club's new home. The stadium is within walking distance to the home of Major League Baseball's Washington Nationals and the Navy Yard–Ballpark station of the Washington Metro.
The city and club announced in September that the city had filed for eminent domain to acquire several acred of land Buzzard Point to be used for the new stadium.
Since the team's inception in 1996, the club has played out of RFK Stadium.
Here's a closer look at several other renderings of the club's new home: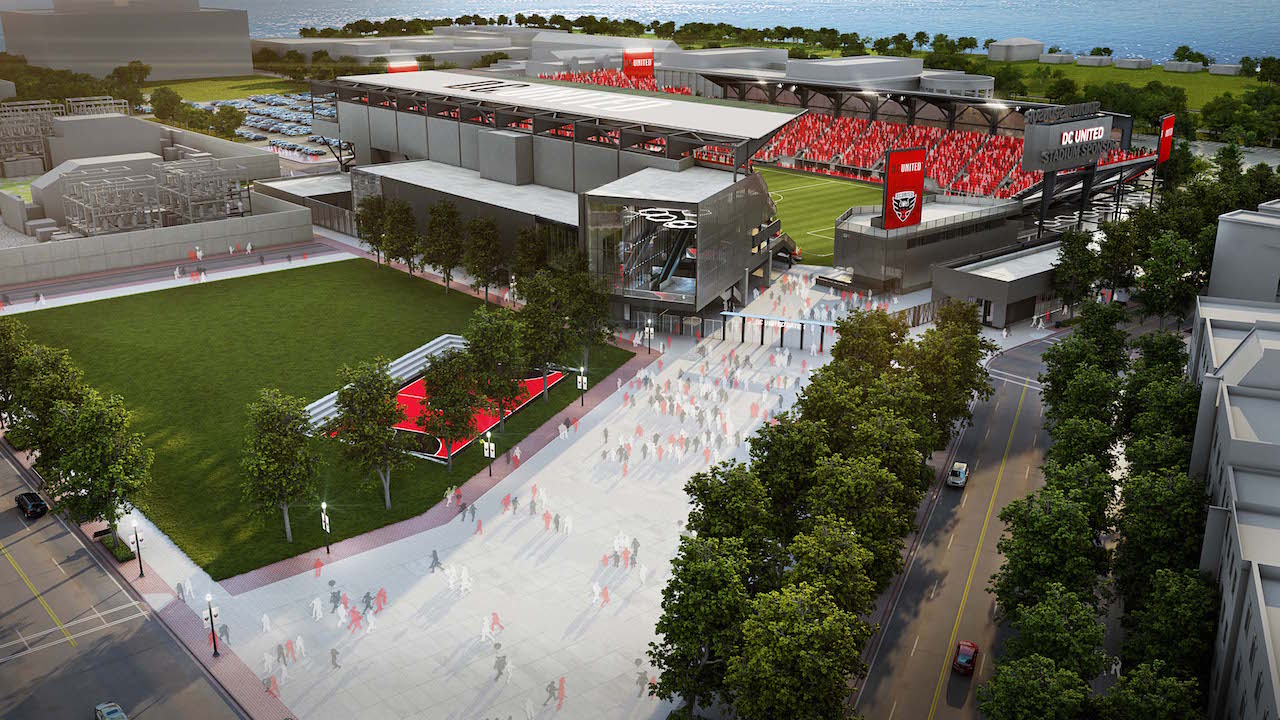 —
What do you think of the renderings? Excited about the stadium project? Where would D.C. United's new home rank among MLS venues?
Share your thoughts below.